https://www.youtube.com/watch?v=rvtLKW77pZw
Missouri State Senator Maria Chappelle-Nadal has apologized for her Facebook post last Thursday calling for the assassination of President Trump.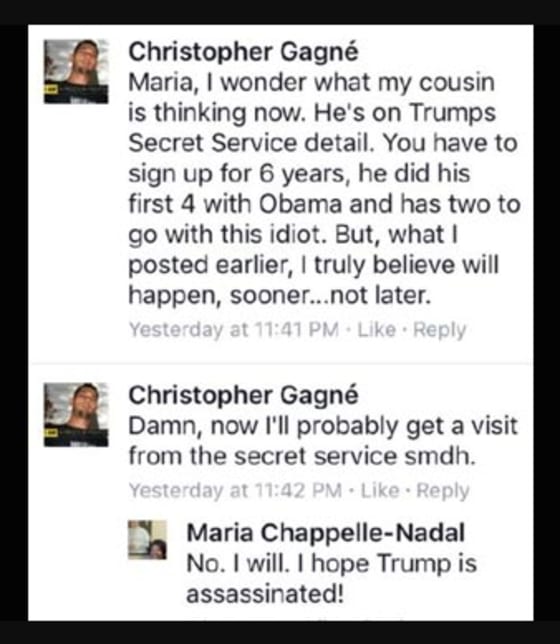 Chappelle-Nadal made the comments after the violence in Charlottesville and the presidents comments that were roundly criticized by members of both parties.
After apologizing directly to President Trump and his family, Chappelle-Nadal indicated she would not be stepping down. She said, "I will continue to fight for issues that are really important."
Her apologies might not save her job.
The Editorial Boards of the St. Louis Post-Dispatch and Kansas City Star have both called for her immediate resignation.
The Post-Dispatch noted, "If she goes back to the Senate as planned, Chappelle-Nadal can expect to be shunned at a minimum, expelled at the maximum. If she stays, she will be openly derided. Her entire legislative agenda for her term-limited final legislative session in 2018 will likely meet brick-wall opposition. Her fellow Democrats will regard her as politically toxic."
The Star wrote, "That is crossing a big, bright line, especially for a public official as experienced as Chappelle-Nadal. The veteran lawmaker, 42, knows better. It matters not that she promptly deleted the post, knowing full well that she had done wrong. And it matters not that on Sunday she expressed her regret directly to the Trumps."
Threatening the President of the United States is a federal crime. The secret service is investigating.
Missouri leaders from both major parties, including Gov. Eric Greitens and Sen. Claire McCaskill, have demanded that she resign.
McCaskill, a fellow Democrat, went right to the point: "I condemn it. It's outrageous. And she should resign."
BOOTED FROM COMMITTEES
On Tuesday, Missouri Senate leaders announced Chappelle-Nadal has been stripped of her committee assignments.
Republican Senate President Pro Tem Ron Richard and Minority Leader Gina Walsh both rescinded the lawmaker's nine committee assignments, with Richard saying in a brief statement: "I support the decision of Senate Minority Leader Gina Walsh to remove Sen. Chappelle-Nadal from all of her Senate committees. I am also removing her from all appointments under my authority."
CAN CHAPPELLE-NADAL BE REMOVED?
The short answer is Yes, although a sitting Senator in Missouri hasn't been removed from office in more than 70 years, article III, Section 18 of the Missouri Constitution allows for her removal for calling for the assassination of President Trump.
The section stipulates the following, "any person not a member, who shall be guilty of disrespect to the house by any disorderly or contemptuous behavior in its presence during its sessions; may punish its members for disorderly conduct; and, with the concurrence of two-thirds of all members elect, may expel a member; but no member shall be expelled a second time for the same cause."
Missouri elected officials are wanting to address this as quickly as possible, so, if she refuses to resign, a vote on her fate could come quickly. According to the sources within the Missouri Senate, officials are reviewing the State Constitution and Rules to make sure their actions are consistent with the law.