How long does it take to travel through a legislative district in Michigan? Well, if you are in Grand Rapids, you can jog through three on a single street:
https://twitter.com/nowthisnews/status/1042504349920972800
One street. About 8 houses. 3 districts.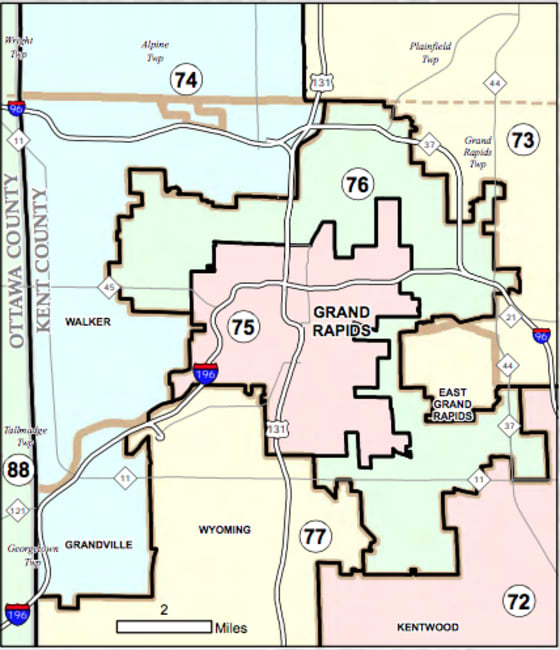 "These people's kids go on the same school bus. When they have a crack on their sidewalk, they have to call three different people to try to talk about it, or get awareness built," said Katie Fahey, founder and executive director of Voters Not Politicians.
Voters Not Politicians is behind the campaign for Proposal 2, a ballot proposal that would institute a citizens' redistricting commission to draw electoral lines after every decennial census, rather than legislators.
Check out my full interview with Katie following a Michigan Supreme Court victory here.
"When you look at this, and you look at how the lines are drawn, you can just see that it wasn't drawn for communities or people," Katie says.
"We're hoping on November 6 the people of Michigan will vote to have voters choose their politicians, not the other way around."
Katie timed in at 46 seconds jogging through three legislative districts. Isn't that absurd?
Photo Source: Voters Not Politicians