The list of Republican lawmakers and American citizens demanding the release of a classified report that they say reveals political bias at the FBI and Department of Justice (DOJ) is growing.
The memo is said to contain "alarming" information about the state of government surveillance on American citizens, and Republican lawmakers claim it focuses on the now infamous Trump dossier they say was used by the Obama administration to obtain a FISA warrant to spy and surveil the opposition party.
After reading the memo, several congressmen took to Twitter demanding the release of the document to the public.
https://twitter.com/SteveKingIA/status/954194729511636992
https://twitter.com/RepMarkMeadows/status/954199802790768644
https://twitter.com/RepMattGaetz/status/954108132665503744
But it is not just Republican lawmakers. NSA whistle-blower and known leaker Edward Snowden is also calling on the release of the memo and for Trump to veto FISA Section 702 reauthorization, and send the bill back to Congress.
https://twitter.com/Snowden/status/954336411129442304
The other side of this debate, however, claims this is fake news, and says the #releasethememo trend is being driven primarily by Russian bots:
https://twitter.com/KenDilanianNBC/status/954381235618541568
https://twitter.com/krassenstein/status/954449034294579200
https://twitter.com/AkiPeritz/status/954431022241902593
San Diego Congresswoman's Office Targeted
#ReleaseTheMemo is trending online and is now being taken to the streets. This was the scene in San Diego at Democrat Susan Davis' office.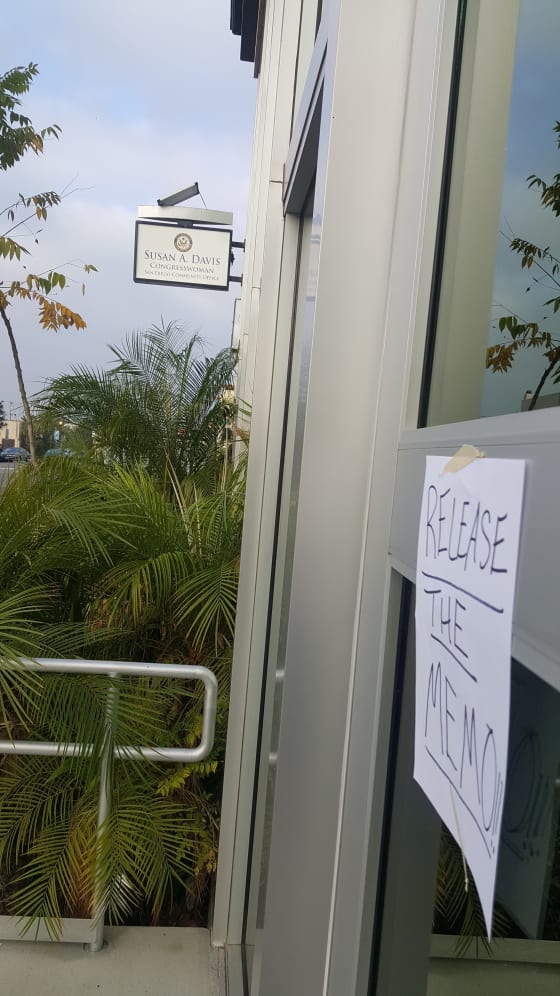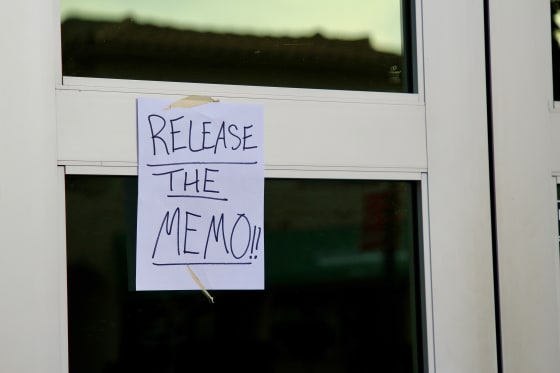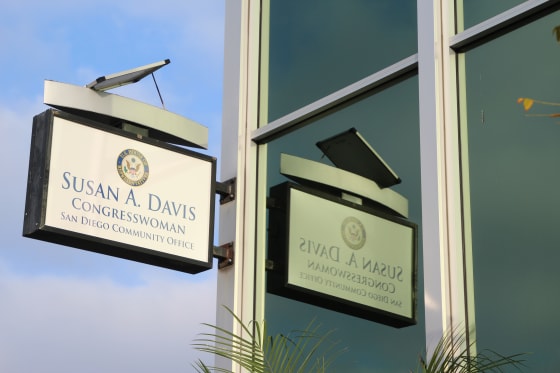 WikiLeaks Offers $1 Million Bounty for Memo Leak
Wikileaks has offered $1 million for access to the FISA memo. 
https://twitter.com/wikileaks/status/954185054430924801