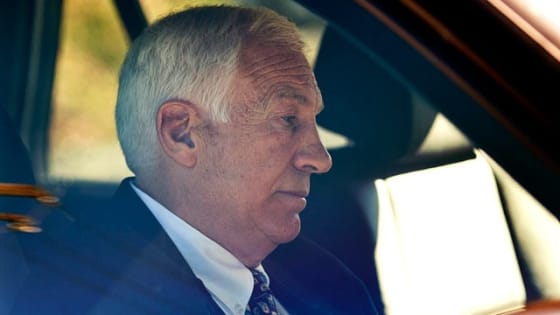 PRESS RELEASE
SACRAMENTO, CA (April 17, 2012) - State Senator Juan Vargas (D-San Diego) recounted the disgraceful acts of Penn State staff that protected Jerry Sandusky and enabled him to continue abusing eight boys over a 15-year period before the Senate Committee on Public Safety this morning. Vargas then urged and received bipartisan support (6-0) for Senate Bill 1264, which would hold university coaching staff accountable for reporting acts of child sexual abuse by adding them to the list of mandated reporters.
"It still sickens me when I think of the things Penn State staff saw and failed to report!" exclaimed Vargas.  "They chose to protect their football team instead of innocent children. Our children's safety must always come first, and today, with the unanimous support of the Public Safety Committee, we are one step closer to making University coaches of every level accountable for reporting sexual abuse."
Individuals and organizations who spoke in support of the bill during the Public Safety Committee were Dawn Koepke with Crime Victims United of California and the Child Abuse Prevention Center; Nick Warner with the California State Sheriffs' Association; Marla Marshall representing San Diego County Sheriff Bill Gore; and John Lovell with the State Police Chiefs' Association.  Organizations in support but not at the hearing include the American Academy of Pediatrics of California, and California Probation, Parole and Correctional Association.
SB 1264 would hold all levels of coaching staff at private or public post-secondary educational institutions accountable for reporting instances of child sexual abuse. This bill would add athletic coaches, including but not limited to, an assistant coach or a graduate assistant involved in coaching at a public or private post-secondary institution, to the list of individuals who are required to report cases of child sexual abuse.
About the Sandusky Case: At the end of 2011, prosecutors filed criminal charges against Jerry Sandusky, the assistant football coach at Penn State for nearly fifteen years, for alleged sexual abuse charges. In the case against Sandusky, the Grand Jury found that there had been at least eight victims of sexual assaults throughout his career at Penn State. The former head coach of the Penn State football team, Joe Paterno, allegedly knew of instances of sexual abuse but failed to report these directly to Child Welfare Services.  Instead, he reported to a supervisor who also failed to report to Child Welfare Services.
About Senator Vargas: Vargas represents the 40th California State Senate District which includes the southern portion of San Diego County, portions of Riverside County, all of Imperial County and California's entire US/Mexico border. Vargas represented the 79th California State Assembly District from 2000 – 2006 and served on the San Diego City Council from 1993 – 2000.