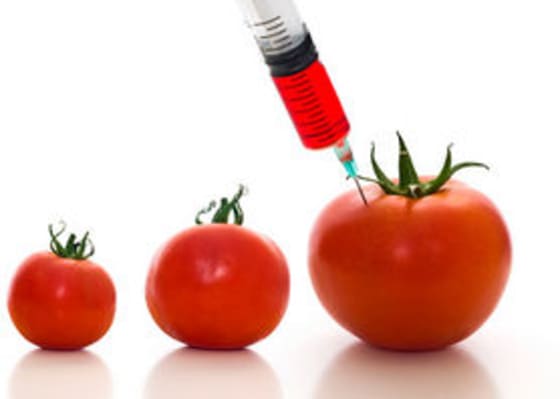 The Supreme Court recently upheld a ban on Monsanto's genetically modified alfalfa. The U.S. Department of Agriculture was ordered to perform an adequate environmental impact study before planting could continue, something it failed to do when it allowed Monsanto to commercialize the crop in 2007.
Now, the agency is once again bucking consumers' concerns regarding GMOs. In collusion with the U.S. Food and Drug Administration (FDA), the USDA is opting to ban the labeling of GMO ingredients in American food products.  The federal government's official position on genetically modified (aka GM or GE) organisms is that there is no measurable difference between them and the wholefoods they seek to replace. Pandering to the Codex Alimentarius Committee, the new policy is in line with Codex Treaty's rule that no member nation should be able to require mandatory GMO labeling on foods. 
This, in spite of much scientific evidence which shows that GMOs are not treated like natural organisms by the human body and are, in fact, detrimental to one's health. 
The biggest concern for organic industry advocates in the Monsanto v. Geertson Seed Farms case was the potential destruction of a $1.5 billion a year organic dairy business, if GM alfalfa planting continued. Current organic standards do not allow GMOs to be present in any product that contains at least one organic ingredient. Organic dairy cows rely mostly on untainted alfalfa forage for their diet.
Monsanto's GM alfalfa – Geertson Seed Farms argued and the court acknowledged – has the ability to cross pollinate with conventional, organic, and even wild alfalfa stands within a several mile radius of the genetically altered plants; the pollen of each being transferred by bees and other pollinating insects. 
Now that evidence has emerged condemning the entire genetic engineering process, federal agencies are clamoring to stifle any debate by simply outlawing the labeling of GMOs. Not only would products containing the unnatural organisms not be permitted to advertise this fact, food companies and individual growers who sell to health conscious consumers would not be allowed to inform their customers of their products' lack of GMOs. 
According to Naturalnews.com: 
     "A group of over 80 food processors, farmers and consumer organizations has sent an official letter to Michael Taylor, deputy commission at the FDA, and Kathleen Merrigan, deputy secretary of agriculture at the USDA, protesting the official U.S. position, citing the fact that it creates "significant problems" for all U.S. food producers that wish to label their products as being GMO-free." 
Members of the Consumers Union, the Union of Concerned Scientists, the Organic Trade Association, and co-counsel to the defendants in the Geertson supreme court case – the Center for Food Safety, are all opposed to the draft position the U.S. has taken on GMOs.
 
The FDA and USDA wrote in the draft that mandatory labeling of GMOs is "false, misleading deceptive" because it would imply a substantive difference between GMOs and non GMOs.
  Ethan A. Huff, staff writer for Naturalnews says, "Not only are GMOs structurally different than non-GMOs, but GMOs are actually toxic. Several studies have shown that they are harmful to the body." 
It seems that the FDA and USDA are working through the Codex Committee to overrule many member countries' stringent laws which ban certain GM ingredients or otherwise require manufacturers and food processors to label GMO containing products. 
This is not an unprecedented attack on organics, however. Bio tech, pharmaceutical and Big Ag firms have been busy over the past two decades crafting various pieces of legislation to further stamp out consumer choice and health freedom in the name of corporate profit and market control.
The latest and largest assault came earlier this year when a bill was brought to the Senate floor granting FDA unwarranted regulatory authority over of all facets of the food chain.

 
The bottom line is consumers have an obligation to know what they are putting into their bodies and an inherent right to discriminate between genetically modified and non-genetically modified foods at the checkout counter.