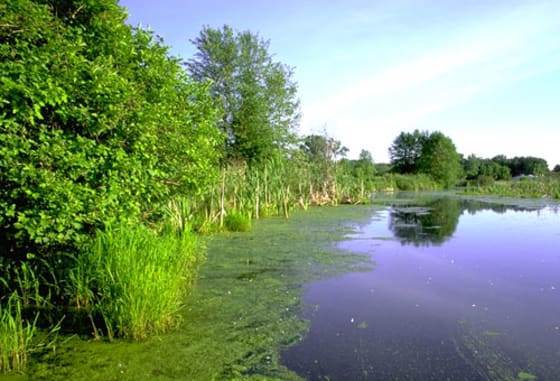 "Whiskey is for drinking, water is for fighting over," said Mark Twain, which is certainly true here in California and in the southwest in general. The problem, of course, is that much of our water comes from someplace else, like the Owens Valley, Colorado River, or the Sacramento-San Joaquin River Delta, and is pumped hundreds of miles to its final destination.
This creates all manner of political and cultural conflict as well as a byzantine system of laws, regulations, and water rights.
Water battles pit cities against farmers, environmentalists against developers, municipalities against each other, and even Democrats against Democrats.
Say what?
Yes, Rep. Jim Costa, D-Fresno, recently launched a scathing attack against the Bay Area's George Miller, D-Martinez claiming he supports polluters and cares not if Latinos in the Central valley are unemployed because of his misbegotten policies.  "He is the flag carrier for outsiders who are willing to destroy our Valley way of life, our economy and our families," concluded Costa.

This virtual declaration of war within one party is just another of the endless battles about who gets water from the Sacramento Delta.  In this case, salmon fishermen won out over those in the San Joaquin Valley and southern California. Their fishing season has been cancelled two years running due to water being sent to farmers.
They say they can't take a third cancelled season, because it willl destroy them financially. Valley farmers say, without that water, they will get clobbered too. That's what Rep. Costa is talking about.

However, on April 14, U.S. District Court judge Oliver Wagner turned down an emergency request by farmers to lift water restrictions so as to protect salmon and steelhead.  Four out of five water pumps were shut down, greatly reducing water supply to farmers. This unquestionably means some farmers will not be able to grow crops they'd planned on planting.  This has national ramifications, as the San Joaquin Valley produces prodigious amounts of food for the entire country.

At about the same time, the federal Bureau of Reclamation announced water allocations to parts of the valley would be increased 30% because of improved hydrologic conditions even as they cited continuing drought conditions. While this is certainly good news for those farmers, it does show how water is governed by a sometimes bewildering array of agencies, rules, and regulations.

A primary problem is that the Delta itself is in bad shape. The levees are old and need repair. Areas around them are often now below sea level due to subsidence. If a levee breaks, the flooding can be widespread. Fish populations are on the decline. Salt water is intruding, changing the ecology of the entire system.
In April 2009, an environmental group, American Rivers, said the Delta was the nation's most endangered waterway. Even Valley farmers concede this to be true.

To get a bit apocalyptic, consider this quote from Sen. Dianne Feinstein:
     I have just one statistic, one only, and that is 25 million people depend on Delta water for the drinking water of the state. And the probability of a big earthquake over 6.7 is 75% in the next 30 years. And if that were to happen, there are all indications that the Delta would collapse, the water would be gone, there would be no water for drinking, there would be no water for agriculture, there would be no water for fish, marsh, ecosystems.

These water wars often get framed as environmentalists vs. development. But that's just one facet. It's also farmers against fishermen, San Francisco against Los Angeles, rural vs. city competing for a crucial resource.
I'm not suggesting there are any easy answers.  We should have implemented a comprehensive plan for the Delta twenty years ago. We need to do so now.