Texas Dems Block Voting Restrictions, But Amplify Dysfunction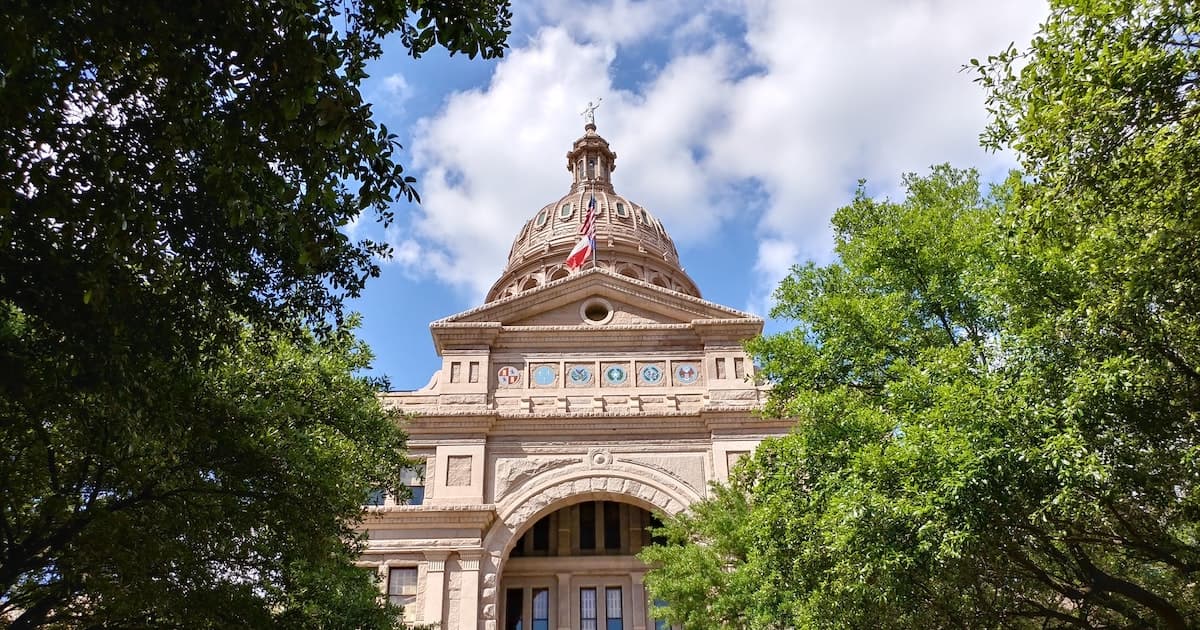 Created: 02 June, 2021
●
Updated:
14 August, 2022
Editor's Note: This article originally appeared in The Fulcrum, and has been republished on IVN with permission from the publisher.
‍
Partisanship reached a boiling point in Texas over the weekend as Democratic lawmakers took a dramatic step to obstruct a GOP-backed bill that would impose severe limits on voting access.

In the final hours of the legislative session, Democrats staged a dramatic walkout, leaving the state House without a quorum and therefore unable to hold a final vote on the measure. But in doing so, Democrats have only exacerbated the polarization and dysfunction entrenched in the American political system at all levels.
Following last year's tumultuous pandemic-era election, Republican lawmakers have been pushing for stricter voting rules aimed at bolstering election security, even though there was no evidence of widespread voter fraud. Meanwhile, their Democrat counterparts are trying to expand access to the ballot box. The divergent narratives driven by the two parties have left little room for compromise, furthering political divisions.
While Texas' voting overhaul bill has been stalled by Democrats for now, the GOP has vowed to resurrect it during the special legislative session. Republican Gov. Greg Abbott can call for a special session as soon as this week, but he may wait until later in the summer so legislators can also tackle redistricting.
Abbott, who strongly supported the blocked voting legislation, also threatened to defund the Legislature following the Democrats' walkout. "No pay for those who abandon their responsibilities," he tweeted Monday afternoon.
Predictably, Republican leaders condemned the Democrats while reformers celebrated the walkout.
"This is a victory for all Texas voters!" Grace Chimene, president of the League of Women Voters of Texas, said in a statement. "Texans want elections to be free, fair, and accessible. They want a transparent process they can trust, where Americans have equal freedom to vote, no matter what they look like or where they live, whether in a small Texas town or one of Texas' major metropolitan areas. SB 7 is not what Texas voters want."
Much of the restrictions in the legislation were hashed out at the last minute behind closed doors since the Senate and House passed different versions that needed to be reconciled. Some of the provisions included bans on drive-through and 24-hour voting, new restrictions on vote-by-mail eligibility, new ID requirements for mail voting, limited early voting hours on Sundays, and increased authority for partisan poll watchers.
On Saturday, President Biden denounced the Texas bill, saying it's an attack on the sacred right to vote, much like the legislation passed earlier this year in Georgia and Florida.
"It's part of an assault on democracy that we've seen far too often this year — and often disproportionately targeting Black and Brown Americans," Biden said in a statement.
During the special session, lawmakers will have to start from scratch with the voting legislation, as well as any other bills that did not make it to Abbott's desk. There is concern that the next election overhaul measure could be even more restrictive than the one blocked by Democrats.
Texas is no stranger to blocked legislation. In 2013, then-state Sen. Wendy Davis, a Democrat, famously held a 13-hour filibuster to block a restrictive abortion measure. And in 2003, Democratic lawmakers fled to Oklahoma, beyond the jurisdiction of Texas state police, to block a vote on a Republican-drawn redistricting plan.
Minority party lawmakers have used the lack of a quorum as a political tactic to thwart legislation in other states as well. Earlier this year and in the two previous legislative sessions, Oregon has seen walkouts from Republicans wishing to block bills related to Covid-19 and the environment. A decade ago, Indiana and Wisconsin also saw walkouts from Democratic lawmakers.