New Poll: Clear Bipartisan Support for Federal Election Protection Efforts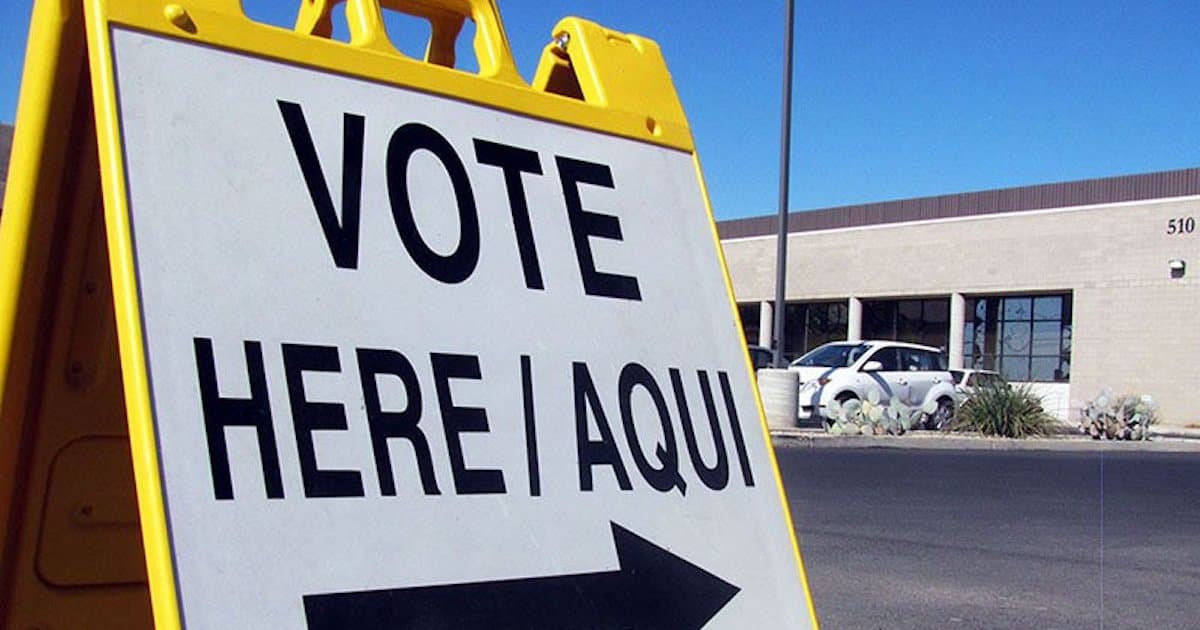 Created: 04 August, 2021
●
Updated:
14 August, 2022
Editor's Note: This article originally appeared in the Fulcrum and has been republished on the IVN Network with permission from the publisher.
‍
A vast majority of voters, across the political spectrum, would support Congress taking action to combat election subversion, new polling found.

The survey found strong bipartisan support for legislation to secure ballots, combat voter intimidation and protect election results from partisan interference. The poll, released Tuesday, was conducted by Republican pollster Chris Perkins of Ragnar Research Partners for Secure Democracy and Protect Democracy, a pair of nonpartisan nonprofits focused on election integrity.
Nearly nine in 10 voters indicated they would support unspecified federal legislation requiring states to preserve and secure ballots and other election records, the poll found. An overwhelming majority (84 percent) also backed a national law that ensures every eligible citizen's right to have their ballot counted.
Additionally, the survey found strong bipartisan support for legislation funding election infrastructure (81 percent), establishing uniform ballot storage (80 percent) and allowing partisan poll watchers equal access to ballot monitoring (80 percent).
There was also broad support for potential measures aimed at preventing the intimidation of election workers and protecting the vote-counting process. More than three-quarters of voters would like to see guidelines issued to election administrators on how to respond to and mitigate election intimidation.
And 77 percent would give the Department of Justice authority to send observers to prevent interference during the ballot-counting process. Last week, the Justice Department did take steps to safeguard the electoral process by launching a task force to combat threats against election workers.
"A threat to any election official, worker or volunteer is a threat to democracy," said Deputy Attorney General Lisa Monaco, who will lead the task force. "We will promptly and vigorously prosecute offenders to protect the rights of American voters, to punish those who engage in this criminal behavior, and to send the unmistakable message that such conduct will not be tolerated."
The survey found most voters (78 percent) were also concerned about the increase in threats of violence and intimidation against poll workers. Roughly seven in 10 voters also expressed worry about the ability to recruit election workers due to these threats.
"There is clear bipartisan support for laws that protect election officials and the election results from partisan interference and intimidation," said Perkins, the lead pollster for Ragnar Research Partners. "Americans across the political spectrum support legislation that ensures the results of a free and fair election are upheld and improves the security of our election systems."
"Congress must listen to the American people and take action to prevent further partisan interference in our elections and protect our election officials so that every American can exercise their freedom to vote and have confidence that their vote will count," said Sarah Walker, executive director of Secure Democracy.
Commissioned by Secure Democracy and Protect Democracy, Ragnar Research Partners surveyed 2,000 likely voters — with an even share of self-identified Democrats, Republicans and independents — via landlines and cellphones between July 6-13. The margin of error was 2 percentage points.