One Measure at A time: The 2022 Revolt Against Rigged Elections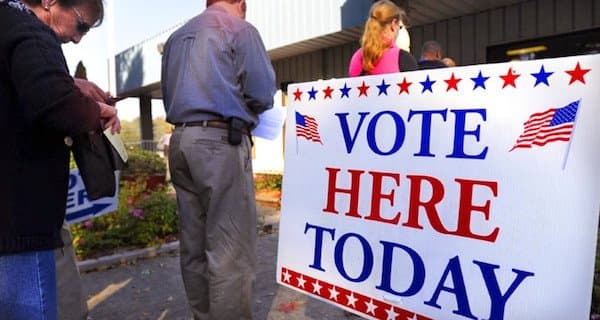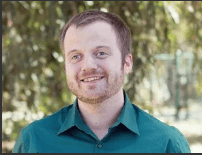 Shawn Griffiths
Created: 16 October, 2022
●
Updated:
18 October, 2022
Another Election Day is quickly approaching in the US, and many voters have an opportunity to add their voices to the growing repudiation of an election system that has failed to represent and provide for the country's citizenry.
Since 2016, the number of ballot initiatives to reform US elections has grown exponentially. 2018 was the biggest year in half a century for voting improvements. 2020 and 2021 built on the momentum with fairer voting proposals, independent redistricting, and initiatives to end corruption.
The 2022 midterms are shaping up to be another standout year. Voters across the political spectrum are uniting behind the idea that elections should serve voters first and foremost, and right now they don't.
During an American Democracy Summit panel discussion held recently, RepresentUs CEO Josh Lynn laid out perfectly why election reform is so important – and why, no matter where one falls on the political spectrum – it should be a top priority:
"Think about any issue you care about," he said," an issue that is close to your heart. Maybe it is the reason you donate or volunteer or you are on a board somewhere. What's standing in the way of progress on your issue is the same thing standing in the way of every single person's issue."
What's the last issue where significant progress has been made at the national level under the current system? Issues are often held in gridlock, or the can is simply kicked a little further down the road so it can come up again in the next election cycle.
The only time Republicans and Democrats work together is on the barest of minimums. Why? Because public officials are not incentivized to solve problems. They are not even incentivized to listen to voters.
Public officials are incentivized to put the interests of a party they have sworn loyalty to over the needs of the country, and that party's interest is winning elections and preserving or growing their power. It's a zero-sum game. "We" have to win, and "They" have to lose no matter what.
Meaningful progress on any issue can only be achieved by first getting to the root of the problem: Specifically, that the US is now democratic in name only. The system serves the interests of private parties and special interests that benefit from the status quo.
Nonpartisan election reform seeks to shift the incentive structure. By reforming how we elect public officials, citizens can take control over the process out of the hands of the parties, and put it in the hands of voters where it belongs.
And, this fight is most critical at the state and local levels, where in a little over half of states citizen-led initiatives can be put before voters to change how elections work, how campaign finance regulations look, and how we hold public officials accountable.
Here are the reforms on the ballot in 2022:
Fighting Attacks on the Citizen Referendum
Bonnie Miller from Protect AR Constitution was the first to be introduced during RepresentUs' October 4 panel. Her group is campaigning against Arkansas Amendment 2 which would raise the vote threshold to pass statewide ballot measures and constitutional amendments to 60 percent.
This would be an unprecedented change to how voters can directly influence policy in a state.
None of the 26 states that allow citizen-led ballot initiatives currently require more than a simple majority for state statutes or veto referendums. Florida, Utah, and Washington, however, have a supermajority requirement for specific constitutional changes.
A similar proposed amendment was on the ballot in South Dakota in June, but was soundly defeated by voters. And, depending on the success or failure of Amendment 2 in Arkansas, state lawmakers and special interest groups elsewhere may feel emboldened to push their own constitutional amendments in future election cycles.
Reaching enough voters to get a simple majority can be challenging enough for many campaigns. Election reform campaigns often start out small with limited money and resources. It is a testament to the hard work by everyone involved in these campaigns when they succeed.
Raising the bar for passage by ten percentage points would be insurmountable for many campaigns, and make no mistake -- that is the point. State lawmakers don't like it when citizens try to change a system designed explicitly to benefit them.
So, they seek a deterrent.
64 bills have been proposed in state legislatures across the country since 2017 to make it harder for voters to get citizen referendums on the ballot and pass them. All of these efforts have failed, but that is not to say there haven't been a few close calls.
One bill in Missouri, which proposed a two-thirds voter requirement to pass ballot initiatives, came so close to passing that a filibuster in the state senate was needed to stop it. The threat to the citizen referendum process is real, and it is more imminent than many voters know
A Truly Nonpartisan Election System
Also featured on RepresentUs' panel was Joe Brenzy, campaign manager for "Yes on 3" in Nevada. Question 3 would implement a nonpartisan top-five primary with ranked choice voting in the general election.
If approved by voters, it would be the first time in US history a "Top-Five" primary won at the ballot box, following not far behind Alaska's historic "Top Four" primary, which voters approved in 2020 and was first used in August 2022.
Brenzy says at the core of the proposal is giving every voter equal and meaningful access to elections. The closed primary system in place denies access to over 600,000 registered independents, a number that surpasses registered Democrats and Republicans.
"There is increasing voter discontent because the largest voting group in the state is not picking the folks they get to choose from in November," says Brenzy.
"We have had an increasing sense of picking the lesser of two evils."
A nonpartisan primary system (like California's Top-Two or Alaska's Top-Four) allows all voters and candidates, regardless of political affiliation, to participate on a single ballot. Under the Nevada proposal, up to 5 candidates could advance to the general election where voters can rank their options in order of preference.
Nonpartisan primaries and ranked choice voting were at odds with each other for years, but a growing number of reformers see the potential of greater equity, choice, and competition by combining them under one reform package.
Following Maine's success in a statewide ranked choice voting proposal in 2016 and then again in 2018, Alaska became the first state in the country in 2020 to pass a state amendment to use a "Top-Four" primary with ranked choice voting in the general election.
Two other states – Arkansas and North Dakota — nearly had their own ballot initiatives in 2020, offering the exact same reform combo. Ongoing efforts in California, Florida, Missouri, and Wisconsin show promise in the state legislature or on the ballot in future cycles.
ALSO READ: North to the Future: How Alaska is Blazing a Trail for Less Partisanship
Breazy said the Institute for Political Innovation – founded by reform pioneer Katherine Gehl – went to Nevada almost two years ago, did a year-long survey, "checked the landscape," talked to major political institutions and industries, and concluded that Nevada was right for this type of election overhaul.
Nevada has unique rules for referendums that change its constitution. "Yes on 3" has to win twice at the ballot box before its proposal becomes law. It needs voter approval in 2022 and then again in 2024.
Check out this story about some of the background and legal hurdles "Yes on 3" had to clear for this historic moment.
Ranked Choice Voting
On its own, ranked choice voting (RCV) is on a record number of city and state ballots in 2022. From 2016 to 2021, there were a total of 20 RCV ballot measures at the state and local levels (mostly local). In November 2022, there will be half that number.
RCV has the most momentum behind it compared to any other type of nonpartisan election reform. There are confirmed RCV measures on the ballot in 2022:
Nevada

Clark County, Washington

Evanston, Illinois

Fort Collins, Colorado

Multnomah County, Oregon

Ojai, California

Portland, Maine

Portland, Oregon

San Juan County, Washington

Seattle, Washington
Get more details here.
Opponents of RCV often argue that the voting method is too complicated for voters to understand. However, poll after poll speaks to the contrary.
77% of 2021 New York City primary voters surveyed said they supported the continued use of ranked choice voting. Nearly all Santa Fe voters surveyed in 2018 reported being very or somewhat satisfied with RCV.
And, 61% of Maine voters in 2018 said they also support the continued use of RCV in state elections. The 2016 state victory for RCV in Maine lit a fire underneath the reform, putting a national spotlight on what it can do for elections in a way RCV had never gotten before.
When RCV wins at the ballot, there tends to be no dispute about voters wanting the reform. In the last 13 cities to approve its use by vote, the average margin of victory was nearly 30 percentage points, according to national RCV advocacy group FairVote.
Today, 56 jurisdictions with a total population of 14 million people use RCV, and these numbers continue to grow in traditionally red states like Utah, and deep blue states like California – showcasing the true nonpartisan nature of the reform.
Money In Politics: Inequality, Limits, Transparency, and Democracy Vouchers
The Supreme Court's Citizens United decision in 2010 sparked a new wave of widespread activism to curtail the role money has on elections and policy decisions. But it was one decision that was part of a string of cases that have Americans largely concerned over big monied interests.
Over the years, organizations across the country have taken action on this issue, at the local, state, and federal levels – and 2022 is no exception.
Fair Elections Oakland has a measure on the city ballot that focuses on the correlation between income and political inequality and how both perpetuate each other and prevent progress on issues like affordable housing – a major political topic throughout the state of California.
"We should be approaching this issue locally," said Ashley Morris of Oakland Fair Elections, during RepresentUs' online event. "We need to develop successful, city-based models that can be replicated and create momentum for ultimate state and federal changes that are needed."
The campaign's proposal, Measure W (also called the Oakland Fair Elections Act):
Requires campaign ads to list the top three contributors to the campaign;

Doubles the length of the ban on lobbying by former city officials;

Provides voters with 4 $25 democracy dollar vouchers to donate to the candidate of their choice;

Lowers the maximum campaign contribution amount; and

Provides additional resources to the Oakland Public Ethics Commission
"Money speaks in politics," says Morris. "It impacts not only the resources to win an election, but also who is even able to run a campaign in the first place."
"Once candidates become elected officials, it affects who has access to and influence over those elected officials. That disparity in access and influence breaks down not only along lines of class and wealth, but also along lines of race, gender, disability, and beyond."
Morris is also the Organizing Director for the ACLU of Northern California.
In Arizona, the Campaign Finance Sources Disclosure Initiative is on the ballot under Proposition 211. As the title suggests, this measure touches on the subject of campaign transparency.
Proposition 211 requires persons or entities that contribute independent expenditures at or in excess of $50,000 to a statewide campaign or $25,000 or more to a local campaign to disclose the name of the money's original source – i.e. the person or entity that earned the money.
Read more about the proposition here.
Michigan also has Proposal 1. The amendment would change legislative term limits from three two-year terms in the state House and two four-year terms in the Senate to 12 combined years in the legislature.
Proposal 1 also requires state legislative and executive officials to file an annual disclosure report on their income, assets, liabilities, gifts from lobbyists, organization positions, and any agreements on future employment.