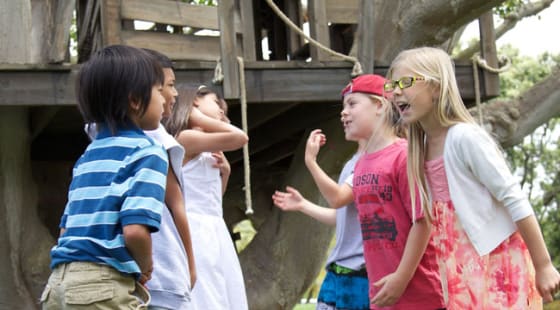 An organization calling itself "icPurple" (www.ICPurple.org) has launched a campaign with television commercials in support of credible nonpartisan candidates in California and Maine. The commercials depict a group of kids painting and yelling at each other that "blue is better" and "red is better." Among the kids, one stands out and mixes the two colors to produce purple. The spot finishes with a plea to voter to vote for the independent candidate if "you are tired of partisan politics."
From the icPurple.org website:
icPurple is an ever-growing movement of American voters who are tired of our government's paralysis at the hands of petty partisan and personal bickering. We hope to get our politicians back into the business of solving problems by coalescing America's 'silent majority' to insist that their representatives at the local, state, and national level return us to an era of pragmatic, problem-solving government behavior. We are citizens from every race, every gender, every income level, and all walks of life.
The list of candidates includes:
The website says that they are looking for other candidates "that have a demonstrated track record in leadership and are unaffiliated with either of the Republican or Democratic parties."
You can watch the TV commercials at www.icPurple.com