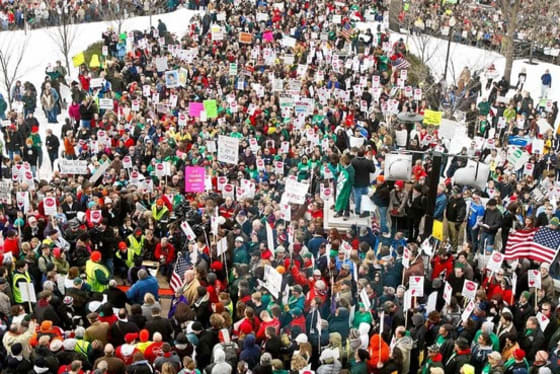 Ready? Set? General Election, Go!
Newt Gingrich is expected to formerly drop his bid for president, now expected Wednesday, May 2nd.
President Obama will officially launch his reelection campaign on May 5th. This is comes as a surprise to some, as many have assumed he's been campaigning for months. The launch will also come on the heels of the latest Obama Administration jobs report slated for release on Friday. The President also spoke at the annual White House Correspondents' Dinner in Washington D.C. last night, a veritable who's who of beltway media.
The next states on the Republican primary circuit are Indiana, North Carolina and West Virginia, but won't be held until May 8th. In the meantime, there is plenty of speculation abound as to who will fill the shoes of Governor Mitt Romney's running mate and Vice Presidential nominee. Among the names floating around the "Veepstakes": Sen. John Thune, Gov. Susana Martinez, Sen. Marco Rubio, former Gov. Jeb Bush, Rep. Paul Ryan, and the oh-so-exciting Sen. Rob Portman.
Countdown to California Open Primaries
The beginning of May marks the one month mark until California hosts its first nonpartisan primary on June 5th. Election campaigns will go into overdrive as for the first time ever citizens will cast their primary votes for candidates regardless of party affiliation.
In the coming weeks, IVN will be hosting online elections in select California congressional, assembly and state senate districts, as another excellent way to have your voice heard. Make sure to check IVN.us and your mailbox, for a unique voter code.
Interested in learning more about how redistricting and the open primary system is shaping races in the nation's most populous state? Want to learn more about independent candidates garnering attention and support? Independent Voter Network recently brought you election coverage on a variety of contests, state and nationwide!
Our Capitol Correspondent, Lucy Ma, recently ran through the Top California State Assembly and Top California State Senate Races to Watch.
Independents are rejoicing in San Diego as an Independent Forum featuring several independents was a success. This event was immediately followed by the formal announcement of Movement to the Middle, a coalition of over 35 business executives dropping their partisan affiliations in favor of independent "No Party Preference" solutions.
We're also following independent candidates nationwide: Interesting Independent Senate Candidates
But Wait--What About Ron Paul?
The Texas Congressman continues to surprise the mainstream media with his staying power, despite following a prescribed plan in the works since the 2008 elections. IVN writers Chris Hinyub and W.E. Messamore took a look at what most are just beginning to realize...is working:
Ron Paul's Secret Plan To Win the GOP Nomination
Looking Towards Tampa: Ron Paul's Delegate Strategy
May Day & IVN's Labor Focus
May 1st is traditionally celebrated as May Day, to celebrate and honor the accomplishments and struggles of workers and their fight for better wages and working conditions. Internationally, May Day is celebrated with this focus on labor as an International Workers Day.
In the United States, however, President Dwight D. Eisenhower deemed May 1st to be Law Day in 1958. It was a conscience move away from the populist tone of May Day. Law Day is primarily used to reflect on the rule of law in the foundation of the country and promote law education.
This year, activists will march in Los Angeles to mark May Day. A coalition of Occupy Wall Street protesters, unions and immigration rights supporters is expected.
The coming week on Independent Voter Network, our writers will dive deeper into the various issues surrounding labor and unions, as new economic numbers are set for release. If you have an opinion, make sure to Speak For Yourself!