Today's Grapes of Wrath Descendants: The Insecure Future is Now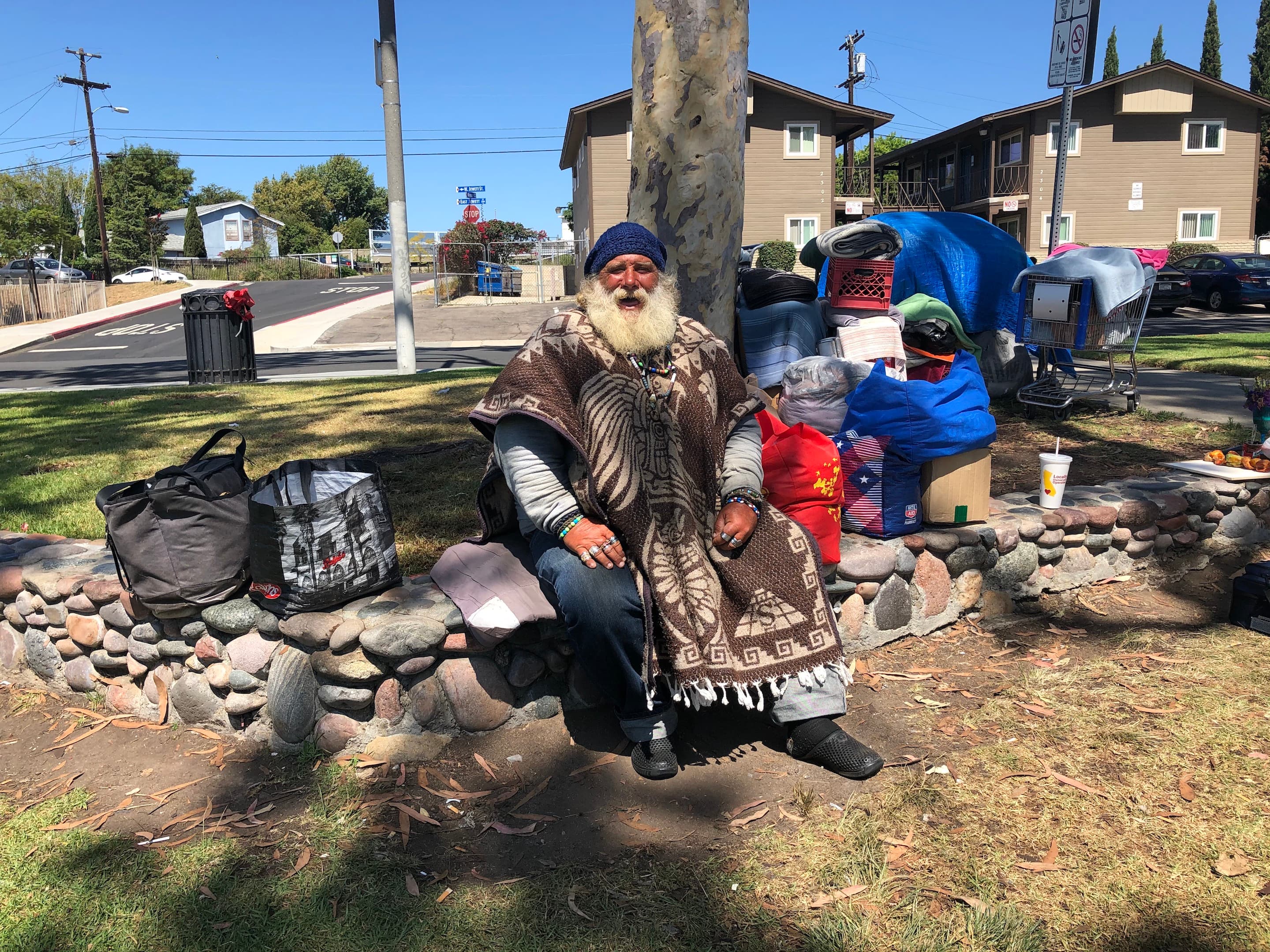 Created: 13 August, 2020
●
Updated:
14 August, 2022
This is an independent opinion. Want to respond? Write your own commentary! Email hoa@ivn.us.
John Steinbeck's 1939 Pulitzer Prize-winning novel and film by the same name, "The Grapes of Wrath," is considered one of the greatest American films of all time for being "culturally, historically, or aesthetically significant."
Steinbeck's Dust Bowl and Depression-driven migrants came to the west seeking work but were blocked by California's National Guardsmen. The Los Angeles Police Department called such deterrence, "Bum Blockades."
Several attempts tried, but failed. Roust them. Jail them. Hose them. Pay their bus fare out of town. Find them temporary shelters. Anything, but move them along.
Nonetheless, these Depression-era refugees succeeded. By 1935, 19,400 Okies had settled in the San Diego area, making up 10 percent of the total population).
By contrast, Bruder's 2008 "post-recession refugees" are mostly single, elderly, underemployed and wandering. These pensioners refuse to be pitied, but rather understood.
They travel in old vans of their own creation—in Julian, the back hills of San Bernardino, Salton Sea, and the beaches of Baja. They, too, found San Diego.
They are what one writer calls "the modern-day version of hunter gathers." To survive, they find seasonal work "camp-hosting" at National Parks, do pick-up jobs at casinos, bag sugar beets, and sorting Amazon packages as "Camp Forcers."
Yet, they are tech savvy. They host websites, use GPS on their phone, convene for roundups where they provide seminars on engine repairs, know how to "stealth camp," search for desirable seasonable jobs openings, and have basically re-invented themselves as a "pun-happy" subculture, escaping the rat race of middle-class consumerism.
They are dependable, often educated, and admirable in their charity towards each other.
This second wave of Steinbeck economic refugees, eschews any government housing, opting instead, for the freedom and escape that car and van living/hiding provides.
The current third wave of homelessness is more obvious for all to see.
Walk mostly anywhere in the city. You'll see them along the San Diego riverbed, under bridge overpasses, in shuttered business doorways and in front of the Linda Vista Library. Or the lucky ones, in their own cars. There are homeless people in every neighborhood.
These individuals are not hiding or moving. They exist in plain sight. And they are desperate.Various efforts do exist to attack the problem. Quarantine the "infected," "wall" out the caravans from Mexico and Central America, and redirect these homeless flocks somewhere else.
Government has made a lot of attempts to continue to mitigate, if not solve, the problem.
Those attempts include providing better mental health treatment, entry level job training, substance abuse programs, and interim housing — from seasonal tent towns, to the tiny house/granny flat permits and even car/van living.
This is not new and will not end. San Diego is not alone in consistently falling short. The severity of the problem defies eradication.
The current COVID-19 pandemic, has created a fourth wave of economic refugees — butting up against the fourth industrial revolution of Artificial Intelligence and robotics—which threatens to swamp what remains of any available resources amid our crumbling institutions.
The jobs are not coming back. Governments are going broke. Homelessness will not end. Those elderly nomadic refugees may be the lucky ones.
As The Nation's, Astra Taylor, summed up "Nomadland," "At once wonderfully humane and deeply troubling, the book offers an eye-opening tour of the increasingly unequal, unstable, and insecure future our country is racing toward."
That insecure future exists now.
Katherine Boo of the New Yorker agrees, "This extraordinary book maps the chasm between what America wants to be and what it actually is."
And all four waves, Steinbeck's Okies, Bruder's Nomadlanders, the street people, and the coming fourth wave of dispossessed, understand Ma Joad's closing lines in the original "Grapes of Wrath."
"I ain't never gonna be scared no more. I was, though. For a while it looked as though we was beat. Good and beat. Looked like we didn't have nobody in the whole wide world but enemies. Like nobody was friendly no more. Made me feel kinda bad and scared too, like we was lost and nobody cared.... Rich fellas come up and they die, and their kids ain't no good and they die out, but we keep a-coming. We're the people that live. They can't wipe us out, they can't lick us. We'll go on forever, Pa, cos we're the people."
That is the "best of America"—that we, as a people—when faced with calamity—refuse to give up.
With enough imagination, grit, and grace, Americans are capable of defeating all enemies and creating great wonders.
We just need the leadership. Nomadland is a good start.