These 24 States Have Already Made Voting Easier in 2020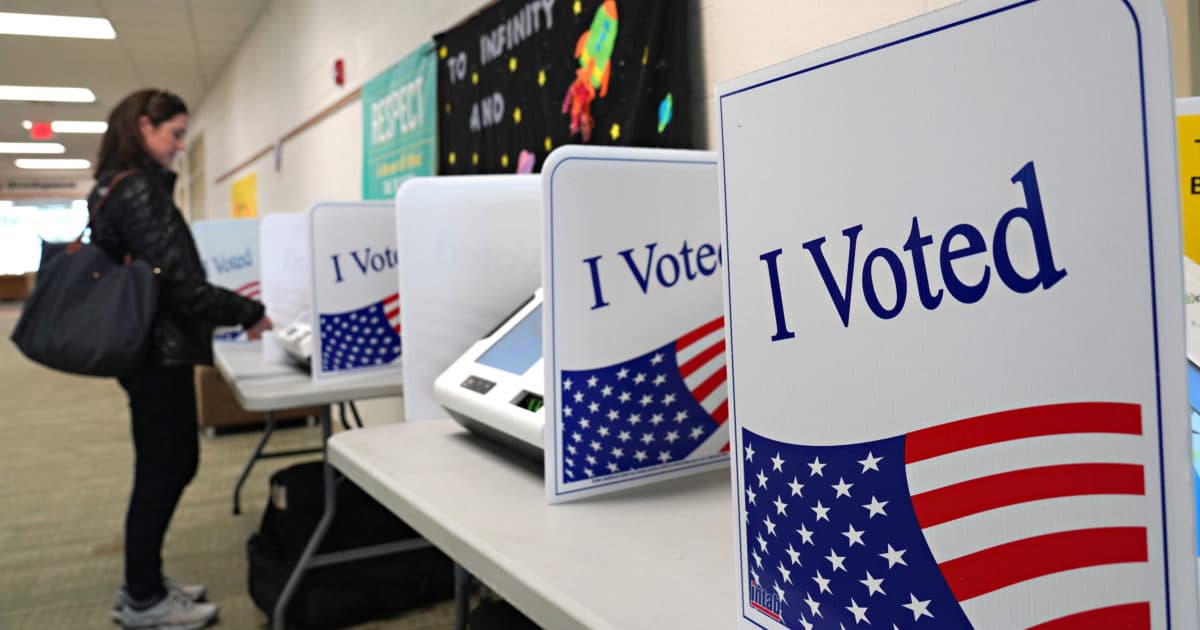 Created: 03 August, 2020
●
Updated:
14 August, 2022
Editor's Note: This article originally appeared on The Fulcrum and has been republished on IVN with permission from the publisher.
‍
With fewer than a hundred days to the presidential election, almost half the states have now altered some normal laws or regulations to make casting a ballot easier and safer in light of the coronavirus.

Most of the changes so far, but not all of them, are designed to promote voting by mail — the healthiest way to exercise the franchise this year, but a practice President Trump falsely alleges is an incubator of fraud.
Other states may yet modify their regulations, either voluntarily or as a consequence of one of the myriad lawsuits being pressed by voting rights groups. But time to implement changes is dwindling, fewer than 14 weeks, so the time seems ripe to look at the broad array of significant changes already locked down in these 24 states:
In the most populous state, California (39.5 million), and the second-least populous state, Vermont (624,000), the solidly Democratic legislatures have voted to send every registered voter an absentee ballot while also providing for in-person voting. For at least this year, they will join the five states — Colorado, Hawaii, Oregon, Utah and Washington — that now send everyone a ballot for all elections.

Eight states are planning to send absentee ballot applications to all registered voters this fall as a way of encouraging as many people as possible to vote-by-mail in November. Three on this roster — Michigan, Wisconsin and Iowa — look to be hotly contested in the presidential race. The others are reliably blue Connecticut, Delaware, Illinois, Maryland and New Mexico.
Five states have relaxed their normally restrictive rules, mandating a specific excuse for voting at home, to add fear of coronavirus infection as a valid rationale for obtaining an absentee ballot. New Hampshire is on the like-to-have lists of both presidential campaigns, while former Vice President Joe Biden can count on winning Connecticut and Trump can count on carrying Arkansas, Tennessee and West Virginia.
Three states have gone even further and suspended the excuse requirement altogether for this fall: Solid blue Massachusetts along with reliably red Alabama and Missouri.
Seven states have made other easements to their election plans.
Minnesota residents may now provide, and receive, an unlimited amount of help from others when voting absentee.
Mississippi will allow people in quarantine, or caring for someone in quarantine, to vote in person before Election Day. It also will count mailed votes that arrive five days after the polls close (instead of before the polls close), so long as they are postmarked by Election Day.
North Carolina added the two weekends before the election to the period for in-person early voting and extended the time the polls would be open those days.
Oklahoma agreed to permit voters to include a copy of a photo ID with their absentee ballots instead of having to get their signature notarized or witnessed by two people.
Rhode Island has waived the usual requirement that mail ballots be notarized or have two witness signatures.
South Carolina has agreed to spend about $1 million to put postage on all the envelopes for returning absentee ballots.
Texas has extended by six days, to 19 days, the period for in-person early voting.