The Nation Is Watching Nonpartisan Reformers Make History in 2020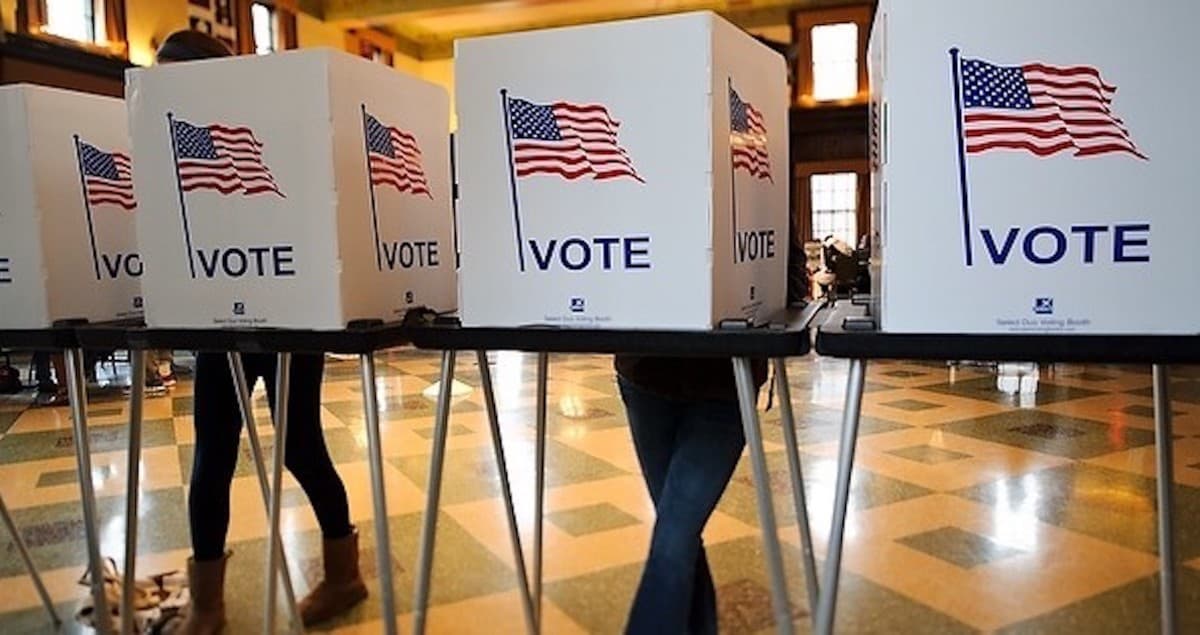 Created: 17 September, 2020
●
Updated:
14 August, 2022
Thanks to your continued commitment, the fight for nonpartisan reform has never been stronger and more unified!

Last week, 200 people turned out for our second NANR spotlight to hear stories from the frontlines of 9 major efforts across the country to bring fundamental change to our election process.
WATCH: NANR'S SECOND SPOTLIGHT
We're building on the success of our Spotlight conversations, including a webinar hosted by Citizen Data so you can understand the even more incredible benefits members receive from the NANR Advantage Data Platform and a virtual summit in December for members to network, collaborate, and springboard off the successes of 2020 into the new year.

Not a member yet? Join TODAY!

Finally, we are ready to fill our new Executive Director position, but are still accepting late submissions at DemocracyJobs.org.

Thank you all for your dedication to a more representative democracy. Check out the latest updates on nonpartisan reform efforts below, and if we missed any updates, please let us know!
Reform Spotlight
RCV FOR PRESIDENTIAL ELECTIONS
As a result of an emergency ruling by the Maine Supreme Court, ranked choice voting is slated to be used for the first time in the presidential election in November. Its use in future presidential elections remains unclear, however, until the court makes a final decision on a ballot referendum aimed at killing the 2019 bill that expanded the alternative voting method's use. The court heard oral arguments on Tuesday.
REPRESENTUS
RepresentUs raised $2.1 million during a star-studded virtual "United to Save the Vote" gala at the end of August, featuring A-list talent from across multiple industries. The money raised will go to help bolster the VoteSafe campaign in the final weeks leading up to the election, including increasing trust in the security of mail-in voting through ad buys. RepresentUs also launched online tools that educate voters on their vote by mail options, a ballot counting scorecard, and a map that shows everywhere nonpartisan reform is on the ballot in 2020.
IVN + FULCRUM
California based IVN.us and Washington DC-based TheFulcrum.us have teamed up to launch IVN San Diego which will provide local organizations, community leaders, and anyone interested in elevating the public policy conversation an opportunity to publish unfiltered news, bound by a simple etiquette, not an ideology.
COURT CHALLENGES
Open Primaries Arkansas has filed a lawsuit in federal circuit court in response to the Arkansas Supreme Court's decision to remove an amendment from the ballot that would have implemented a nonpartisan, top-four primary with ranked choice voting in the general election over a technicality involving the canvassers used to collect signatures. An anti-gerrymandering amendment was also removed from the Arkansas ballot for the same reason. A comprehensive better elections proposal in North Dakota that included top-four with RCV in the general election and gerrymandering reform was also removed from the ballot by that state's Supreme Court.
FLORIDA AMENDMENT 3
Amendment 3 to enact nonpartisan top-two open primaries in Florida received a major endorsement from the Orlando Sentinel on Tuesday. The newspaper focused on the point that Amendment 3 is opposed by both major parties, as it would weaken the control party bosses have over the electoral process, and that alone is ample reason to support the amendment. Read the full endorsement here.
CAMPAIGN FINANCE REFORM
American Promise and Citizen Data released the results of a new survey that found nearly 73% of Maine voters support a US constitutional amendment to enact limits on campaign financing by corporations, unions, wealthy individuals and outside money. This includes 62% of voters registered independent. American Promise is aiming to have a constitutional amendment to address money in politics by July 4, 2026.
ALASKANS FOR BETTER ELECTIONS
The "Yes on 2 for Better Elections" campaign launched its first statewide television ad Tuesday, titled "Dark Money." The ad focuses on the massive amount of outside money that comes from outside the state each election cycle, yet Alaskans have little to no information on the source of the money flow. Ballot Measure 2 would add transparency to the political process so voters know who is trying to influence their elections. Watch the campaign's ad here.
VOTER CHOICE MASSACHUSETTS
Voter Choice for Massachusetts 2020's "Yes on 2" campaign says the race to fill the state's 4th congressional seat makes a strong case for its measure to implement ranked choice voting in state elections. Seven candidates appeared on the Democratic primary ballot on September 1, all of whom supported ranked choice voting. Due to vote splitting, however, the winner advanced to the general election with just 22% of the vote. The campaign also recently launched its first ad, titled "Consensus." Check it out here.
CENTER FOR ELECTION SCIENCE
On Wednesday, September 23, at 7pm (Central), the Center for Election Science will sit down with the grassroots reformers spearheading the movement for nonpartisan approval voting primaries with a top-two runoff in St. Louis. You'll learn more about what Prop D for Democracy is and how the activists on the ground think it will impact important issues facing the city—from gun violence to education to public health. RSVP here to receive the Zoom Conference details.
UNITE AMERICA
The Unite America Institute released a white paper earlier this year making the case for political philanthropy, specifically how political philanthropists have and can bolster nonpartisan reform efforts. The paper looks at the need for "big bets" to bring the reform movement up to scale. Former Riot Games Co-CEO Marc Merrill and Quadrivium President Kathryn Murdoch co-authored an associated piece on the topic for Fortune Magazine in August.
FAIRVOTE
On Tuesday, September 15, FairVote hosted a virtual webinar on innovations needed to ensure a more reflective government featuring NANR honorary co-chair Katherine Gehl, FairVote Senior Fellow and author David Daley, and Map Light President Daniel G. Newman. The webinar is part of their new series, "The Future of American Elections." Looking ahead at the 2020 election, FairVote also has a single online source with information on the two states and five cities with ranked choice voting on the ballot.
NATIONAL VOTE AT HOME INSTITUTE
The National Vote at Home Institute published the first in a new series of policy papers focused on giving Elections Officials and members of the public the information they need to feel confident in the elections process.The first White Paper was on ballot tracking and why it is important.
Have an update we missed? Submit your reform update.