Still Cooking: Some San Diego Entrepreneurs Open New Eateries During Recession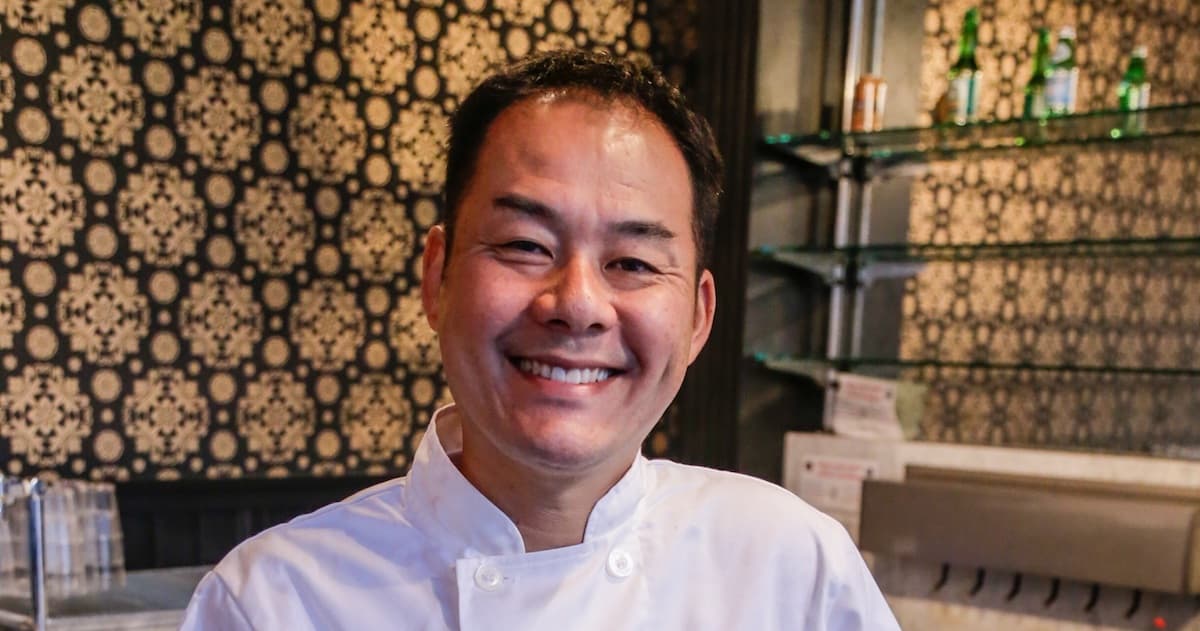 Created: 23 November, 2020
●
Updated:
14 August, 2022
When Dennis O'Connor co-purchased the vacated Fraser's Boiler Service building in 2015 — he had big plans for the historic Barrio Logan space. It began with creating a production space for his brewery, Thorn Brewing Co., and was meant to be completed with eateries and a speakeasy with an emphasis on environmental sustainability.

Five years later, the space known as Acre of Awesome, is finally open but it's looking different than O'Connor had anticipated. He, along with his partners, have paused some plans but opened Sideyard BBQ by HottMess last week, serving food only in its outdoor patio due to current public health orders.

O'Connor, a North Park resident who also owns Home & Away in Encinitas and Shore Rider in La Jolla, said he feels fortunate to be able to open a new venture but it hasn't come without its challenges.

"We're not immune to the effects of this pandemic but I feel very thankful and grateful that we can open the doors to some capacity," he said. "I'm optimistic. I have that in my blood as a business owner."

O'Connor isn't the only San Diego entrepreneur starting a new venture during an economic downturn worse than the Great Recession of the late 2000s. Some business owners said they plan to open new eateries, while a local baker has seen more success than any other year.
‍

The Closures

The restaurant industry, as with many others, has been murky since COVID-19 prompted restrictions nationwide. In California, business owners were forced to alter plans as often as the governor changes mandatory health orders. The fluctuating health orders could cause at least 30% of California restaurants to close, the state Restaurant Association predicted.

In September, the National Restaurant Association reported nearly one in six restaurants were either closed permanently or long-term while 3 million industry workers were currently unemployed. Those statistics represented a loss of $240 billion in sales, the association said.

Back in San Diego, customers have seen many longtime eateries shut down. Crab Catcher in La Jolla, Tiger! Tiger! Tavern in North Park, Small Bar in University Heights and Phil's BBQ's San Marcos location were among the victims, according to SanDiegoVille.com.
‍

Still Cooking and Baking

Perhaps the biggest success story in the local food industry is Maya's Cookies. Maya Madsen, who owns a vegan bakery, saw her company grow from a few employees to 35 during the pandemic. She saw thousands of orders from throughout the country placed, allowing her to recently open her first storefront in Grantville.

"I'm blessed," she said. "I'm grateful to the community for stepping up and supporting my business. It has allowed me to have gainful employment and support other small businesses."

Madsen said she feels "sad" to think about the business owners who are struggling, especially those with families to support.

Isamu "Sam" Moritizon, the owner of the local ramen chain, Tajima, echoed Madsen's sentiments about restaurant closures. Despite closing his Long Beach location, Moritizon opened another Tajima location in the College Area and Corner Chicken in East Village during COVID-19.
"We really had no choice but to open the new locations under the difficult situation," he said. "I am hopeful we are nearing the end of this difficult time, and it may take time, but we will come back stronger."
Like other business owners, Moritizon said he's changing protocols at his eateries as health orders change. It's been "a struggle," however, to keep up with safety requirements.
Johan Engman, the founder and CEO of Breakfast Republic, another San Diego-based chain, agreed that the challenge has been keeping up with restrictions. Engman had planned to open his first location outside of San Diego, in West Hollywood, this December but that has been delayed.

"We were full-blown, all steam ahead for a Dec. 14 opening until the latest announcement that patio seating was limited to 50% (in Los Angeles County)," he said. "Now, we're running some numbers and deciding what to do. It's been a weekly rollercoaster with continuous changes."

Engman said he's been able to keep his eateries afloat by expanding outdoor seating and saving his cash.

"Cash is king in this industry," he said. "We're keeping our spirits high but we're also preparing for the worst-case scenario, which is a total shutdown."

Back in Barrio Logan, O'Connor, the managing partner of Acre of Awesome, is hoping to open an indoor eatery, HottMess Woodfired Pizza, and speakeasy in 2021. But, he hopes the government will provide a "lifeline" to business owners on the verge of closing permanently.

"It was hard to be profitable in the old world without COVID," he said. "Trying to start a business right now is a challenge, but it's creating a new opportunity. It's about falling forward and getting back up each time."