'It's a Horrible Narrative': Black Women Are Losing Their Jobs Faster Than Others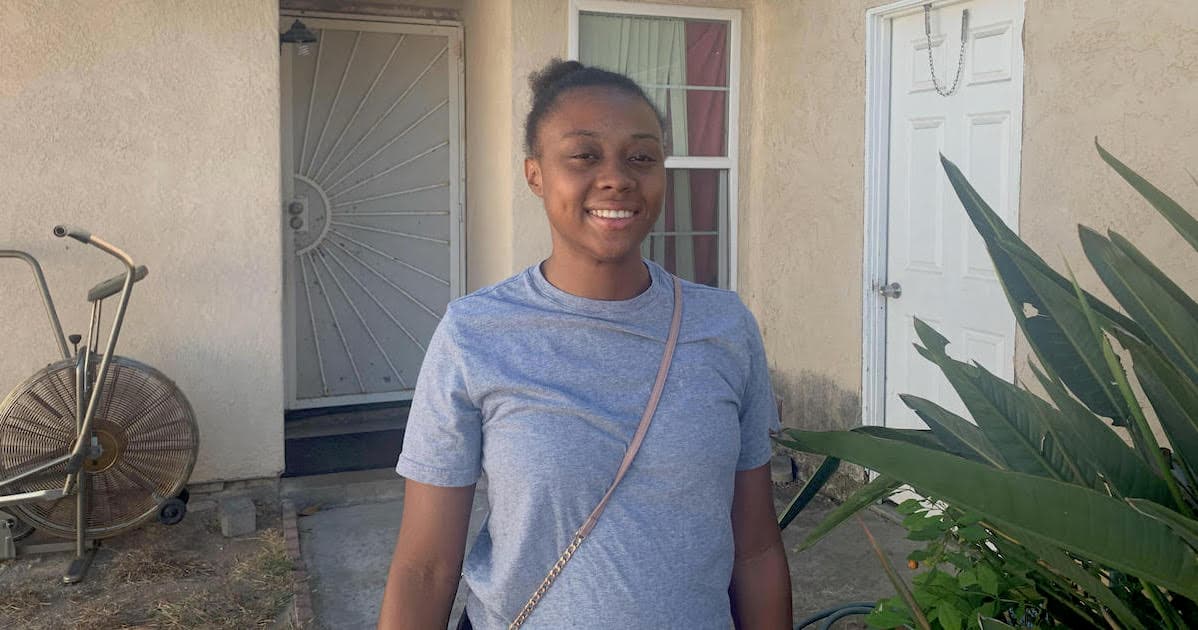 Created: 02 November, 2020
●
Updated:
14 August, 2022
Native San Diegan Shakema Martin says she may still be employed today if she weren't Black.

Martin, a Mira Mesa native, was working at a Carlsbad company until August when she caught COVID-19. She quarantined until she felt better and returned to work with a doctor's note, clearing her of the highly contagious virus.

"They let me start work right away but told me I needed my doctor to fill out other paperwork," she said.

Martin found it difficult to complete her extra work during her Monday through Friday shifts when her doctor's office was open. When she finally completed the paperwork, her supervisor said it was one day late.

"I told them I sent in the paperwork but they said it was too late," Martin explained. "I was fired. I do think if I were White, they would have given me the benefit of the doubt."

Martin is one of many Black women who are currently unemployed. In fact, data provided by California Budget & Policy Center show Black women in the Golden State are losing their jobs amid the pandemic faster than women of other races. From February 2020 to July 2020, there was a 17% drop in the number of Black women working in California. During that same period in the state, data shows a 13% drop among Latinx women, an 11% drop among Asian Pacific Islander women, but just a 10% drop among White women.

Alissa Anderson, a Budget & Policy Center senior analyst, has studied employment data for 15 years.

"Black workers always fare worse," she said. "I looked at employment rates in California going back to the late 1970s and this appeared to be true in every recession since then."

During the 1990s recession, employment of Black women dropped by nearly three times compared to White women. During the Great Recession, the drop was twice as much.
"There's lots of evidence at the national level that Black workers, overall, fare less well than White workers in the job market, both in good economic times and bad," Anderson said. "Some economists have said that it's as if Black workers are in a totally different labor market than White workers, where the worst levels of unemployment White workers experience tend to be the best levels of unemployment Black workers experience."
'It's a Horrible Narrative'

Several factors may contribute to why Black women — or Black workers, overall — see higher levels of unemployment during economic downturns. Anderson says women of color are "much more likely to have been segregated into the face-to-face service industries that were largely shutdown due to the pandemic."

In San Diego County, Black employees represent a larger percentage of the essential workforce, which includes 7% of the childcare and social services, 9% in trucking, warehouse, and postal service, and nearly 20% of public transit workers, according to a June 2020 report by SANDAG, the regional planning agency.

Anderson believes there may be more job losses among Black communities statewide as one in four Black women work in the public sector, which is expected to face significant budget cuts.
RELATED: Building Toward a Brighter Future For San Diego Women
Francine Maxwell, president of the National Association for the Advancement of Colored People's San Diego branch since 2018, isn't surprised by data showing higher levels of unemployment among Black women.
"It's a horrible narrative that has always existed," she said. "People are looking for cost-saving measures and in many cases Black women will be the first to go. Black women are shunned in the office. They are casted as the angry Black women who are threatening and grimacing."
Other factors come into play as the world grapples with a deadly and contagious virus. Maxwell said many Black women are single mothers, which makes it difficult to homeschool while working. Communities with a high number of Black residents are also "Internet-deficient," she said.

"You can go to four houses and two houses cannot login into their classes," Maxwell said. "If a child cannot hear or see their teacher, they will fall behind."

'A Racist Policy Choice'
Maxwell and Anderson both said that to address this disparity, we need to look at the top.

From an economic standpoint, Anderson says policymakers need to provide more economic relief to families as unemployment benefits have proven to be insufficient.
"They replace only about half of workers' previous earnings. And most people weren't earning much before this crisis, especially Black women," she said. "I think it's important to recognize that not doing enough to respond to the pandemic or the recession is a policy choice. And it's a racist policy choice because it undermines the economic security of Black and brown people, and other people of color much more."
Anderson says lawmakers can reinstate federal unemployment benefits, provide rental assistance and increase food assistance, among other programs.
Maxwell said more "implicit bias trainings" need to be available across different industries — especially among policymakers.

"In a few days, the city of San Diego will have a new mayor and new council members," she said. "We're going to look at our leadership and ask them to be bolder in addressing these disparities."

Maxwell said the murder of George Floyd that was captured on camera and shared widely was a learning opportunity for the world.

"The rug has been lifted," she said. "Once you're made aware of these disparities — that's when the real work happens. This time will not come again. We have to capitalize on it on all fronts."