Felons may vote while their case against Florida continues, judge decides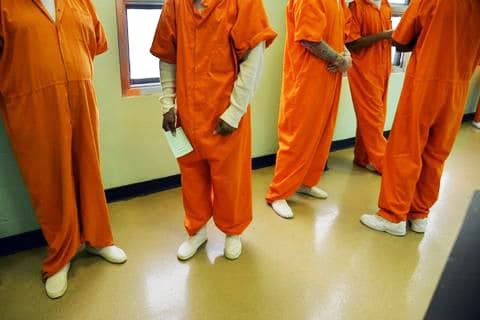 Created: 09 April, 2020
●
Updated:
14 August, 2022
Originally published on The Fulcrum.
An estimated 1.4 million freed Florida felons may start registering to vote, a federal judge has ruled.
Tuesday's decision by District Judge Robert Hinkle is a potential watershed in the two-year fight over the future political rights of those who have been released from prison in the nation's biggest battleground state.
If it survives an appeal, which seems likely given several previous rulings in the dispute, then felons could vote in the Aug. 18 primaries and in the presidential election — capping the biggest single voting rights expansion in American history.
The new voters would also have the potential to decide a nationally close presidential contest. Florida's 29 electoral votes have been highly contested for two decades and now loom as the biggest prize that could be realistically claimed by either President Trump or former Vice President Joe Biden, the presumptive Democratic nominee after Sen. Bernie Sanders dropped out Wednesday.
Trump prevailed last time by a little more than 1 percentage point, or about 120,000 votes out of 9 million cast.
Florida voters decided overwhelmingly in 2018 to give back the franchise to felons (except murderers and sex offenders) once they completed probation and parole. Months later, GOP Gov. Ron DeSantis signed a bill he'd pushed through the Republican Legislature requiring them to first pay all fines, court costs and restitution — a prohibitive financial burden for most of them.
Civil rights and voting rights groups sued on behalf of convicted felons, characterizing the financial requirements as an unconstitutional poll tax akin to what was used to keep millions of black voters from the polls for much of the 20th century.
The average amount owed is estimated to be $1,500, according to the Florida Rights Restoration Coalition.
Hinkle blocked the state law in October, but that ruling only applied to the 17 plaintiffs in the lawsuits. A three-judge panel of the 11th Circuit Court of Appeals upheld that decision and the full appeals court declined to review that ruling. The appeals panel said the state "may not erect a wealth barrier" to citizens who want to register to vote.
Complicating matters has been an inability of the state to come up with a plan to give former felons reliable information about what they owe before they may register. That's because "the state's records of financial obligations are a mess," Hinkle wrote Tuesday.
A trial of the lawsuits is still scheduled to begin in three weeks.
‍