Another coronavirus victim: public access to government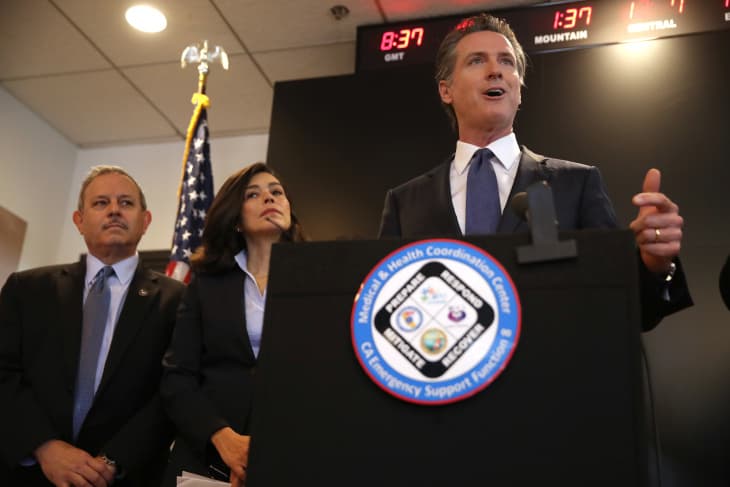 Created: 27 March, 2020
●
Updated:
14 August, 2022
Originally published on The Fulcrum.
Advocates of open government are sounding the alarm that local, state and federal officials are too quickly sacrificing public access to the cause of public health during the coronavirus pandemic.

"This is the worst time to be putting up obstacles to access," said Daniel Bevarly, executive director of the National Freedom of Information Coalition, a group of state and national organizations promoting access to the meetings and records of government.
Bevarly is referring to a recent flood of emergency legislative changes, courthouse closures, orders from governors and mayors, and legal guidance from attorneys general making it more difficult to watch government in action — and at a time when officials are making sometimes unprecedented economic and public safety decisions in managing the Covid-19 outbreak.
The ability of journalists and citizens to attend and participate in public meetings and obtain public records is a backbone of our democracy. It allows for the informed involvement and input of regular citizens in the decision-making process. In addition, the oversight from the public and the media prevents improper actions before they happen and allows for the exposure of wrongdoing to the cleansing effects of sunshine.
The most common change so far is one that Democratic Gov. Gavin Newsom of California made this month by executive order: allowing local and state bodies in the nation's most populous state to meet on the telephone. (Most state public access laws require that the majority of a public body meet together at a location open to the public.)
GOP Gov. Eric Holcomb of Indiana was a little more aggressive in his executive order last week, suspending the requirement allowing for public participation in meetings. His order also temporarily banned telephone requests for public records and suspended one of the initial deadlines that agencies have to respond to records requests.
Carolina Beach, a town of 6,700 on the North Carolina coast just south of Wilmington, provides a good example of what happens when a public body — in an attempt to deal with an emergency — gets itself sideways with open meeting laws.
The Town Council appears to have violated the law last week when — after an influx of students on spring break and with no interest in social distancing — it went behind closed doors to discuss possibly closing the beaches and declaring a state of emergency.
The law requires a public policy matter of that sort to be discussed in a public meeting. Town officials apparently were also unaware they were required to cite, in public, one of the specific reasons the law allows for closing the meeting.
Another open government group, the Reporters Committee for Freedom of the Press, is maintaining a running list of changes being made in federal and state access laws in response to coronavirus.
Meanwhile, the National Freedom of Information Coalition, Bevarly's group, issued a statement last week signed by 132 state and national open government organizations saying that technology is available to assure public access and involvement in meetings even if they are not held in a state capital, county courthouse or city hall.
"We strongly urge government branches and agencies to recommit to, and not retrench from, their duty to include the public in the policy-making process," they said."Government bodies should not opportunistically take advantage of the public's inability to attend large gatherings to make critical decisions affecting the public's interest if those decisions can reasonably be postponed."
If meetings must be held, the coalition of groups argued, governments should be sure to tell the public when and where they are happening and how they can participate. Widely available technology should be used to conduct the sessions and a record created for quick posting online.
Regarding government records, the statement advises officials to lean toward public disclosure without requiring citizens to go through a request process that could involve long delays.
Another concern, Bevarly said, is that elected and appointed public officials — many of whom are working from home — make sure they use their government phones and email accounts to communicate about official business and that their texts and emails be archived.
So far in Washington, meanwhile, the number of reporters at the White House and in the Capitol has been curtailed because of the relatively cramped conditions.
But a daily briefing by President Trump and senior officials managing the government's coronavirus response has become a fixture on TV. And access to officials has remained largely unchanged during the negotiations on the $2 trillion economic stabilization package, except that most senators have stayed in their offices and most House members have gone back to their districts.
Bevarly said some governments are woefully behind in their use of technology to engage citizens. "This is a golden opportunity to revisit this kind of engagement," he said.
The rush of changes to access rules during the pandemic started, ironically, as access groups and media organizations celebrated Sunshine Week beginning March 15. The annual event is intended to highlight the importance of open access — sunshine, in a sense — to the proper operation of American democracy.
‍