IVN is excited to bring you this unique opportunity: a powerful new survey "What's Your American Dream?" that will bring your voice to Washington.
The survey grew out of discussions with former members of Congress and everyday Americans, all frustrated with being out of touch with each other. In this era of political divide and confusion, a nonpartisan coalition has launched the survey for Americans to express their values and goals to lawmakers.
As one of the coalition members, IVN hopes this effort will guide the nation's leaders to understand Americans' goals. The coalition, comprised of 25 universities, media outlets, and organizations spanning the political spectrum, reaches 30 million Americans.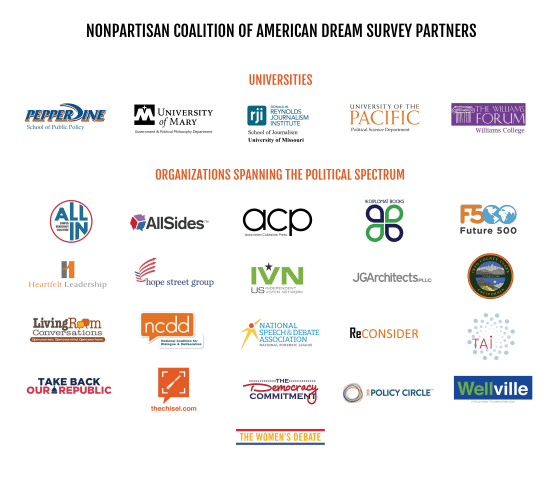 This survey is unlike any you've ever experienced. The American Dream survey allows participants to share their stories with fellow Americans. It is presented like a game, is quick and easy, and you can even add comments.
"What's Your American Dream?"is hosted on TheChisel.com, a nonpartisan online platform.
"As a nation, we are frustrated and face uncertainties," said Deborah Devedjian, TheChisel's founder. "We encourage Americans to step beyond political slogans and platforms to share what matters to you, your loved ones, and communities."
The survey covers 7 topics critical to America's future. Each week focuses on one theme. The survey can be completed in several sessions -- 5 minutes once a week for 7 weeks -- or done in one longer session.
The survey launched Tuesday, May 16, and will feature the following themes over the next 7 weeks:
May 16: Economy May 23: Social Justice May 30: Liberty & Regulation June 6: Healthcare, Education & Care June 13: Services June 20: Foreign Affairs June 27: Governance
Results will be shared with the media and hand-delivered in September 2017 to the president, cabinet, members of Congress, Supreme Court, and state governors!
Take the survey now, and share the link!