On June 7, the primary elections will take place in California, and San Diegans will get the opportunity to cast their votes for mayor, city attorney and City Council members for District 1, District 3, District 5, District 7, and District 9.
Registered voters will be able to vote for any candidate of their choosing regardless of party affiliation, thanks to Proposition 14, the 2010 initiative that created the nonpartisan, top-two primary.
With an historical number of registered voters in California, San Diego's primary won't be an exception, with 65.59% of eligible voters registered to vote in San Diego County.
To get voters familiarized with San Diego's primary election, IVN has created the following guide to illustrate the most important races that will take place on June 7: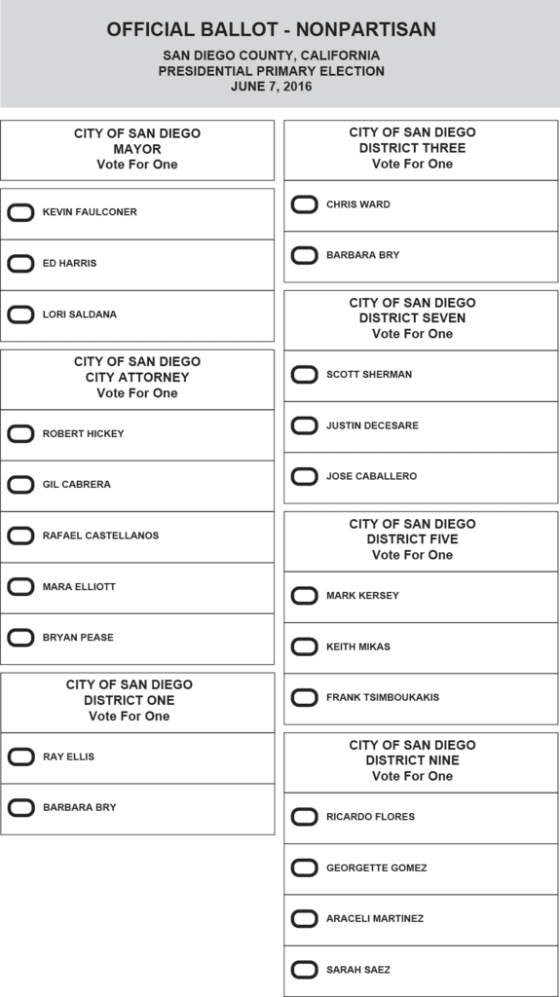 Due to the "50% plus one" rule in primary elections, a candidate who gets more that 50% of votes is declared the winner in the June "primary," leaving no opportunity for voters and the public to continue the dialogue into the November general election.
A more informed electorate can push this year's races to the general election, which can help voters' to better familiarize with a candidate's' platform for the November election, when the most number of voters participate.