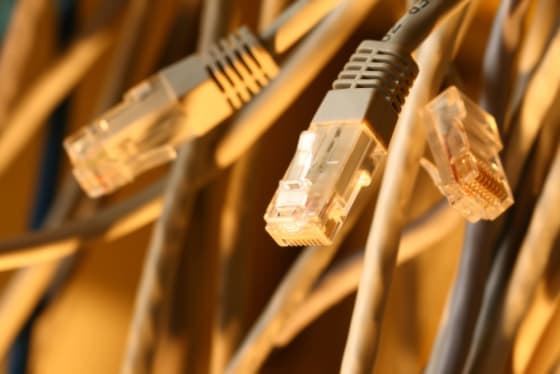 Credit: Garsya / Shutterstock.com
Anyone who has tuned into to the various media outlets, whether it be CNN or FOX News, over the past few weeks, has certainly heard the word 'scandal' more than a few times. The Obama Administration and various government agencies have been inundated with allegations of misconduct from both sides of the aisle. The latest grievance? NSA wiretapping.
Authorized by the Foreign Intelligence Surveillance Court, the wiretapping has drawn criticism because of their indiscriminate nature that allows the telephone metadata of not only international but also domestic calls to be tracked. Moreover, their extensive scope has led many to label it as, 'Big Brother.'
In a recent statement, the American Civil Liberties Union described the NSA led wiretapping of domestic calls as "Beyond Orwellian," as the practice erodes our "basic democratic rights..."
Indeed, the actions of the NSA constitute as an intrusion of privacy, but, are they really 'Beyond Orwellian?'
A call to your mother (whether she lives in Iraq or Indiana), using your Verizon Wireless powered cell phone, would by no means be made a conference call by some government employee sitting at his desk on the 4th floor of the NSA headquarters in Fort Meade, Maryland.
Instead, the government captures but a meager amount of information of your call; including only your phone number, the phone number of whomever it is that you called, and when and for how long the call lasted. In other words, it's nothing to become unnerved over.
Furthermore, it must be realized that the wiretapping wasn't authorized due to the National Security Agency's whimsical desire to stalk the telecommunications of average Americans. As Senator Dianne Feinstein, chairwoman of the Senate Intelligence Committee has said, and as Representative Mike Rogers of the House Intelligence Committee has reaffirmed, this program has helped impede "terrorist plots."
Case in point, the 2009 New York City subway bombing plot, in which U.S. and British intelligence officials pooled their resources in order to thwart the looming danger. A senior U.S. intelligence official asserted that phone records, collected by NSA wiretaps, were used to provide the insight needed in order to stave off the crisis.
Claims that the actions of the NSA are nefarious are well overblown, as the wiretapping has by no means allowed the government to tune into our calls. Rather, they have provided those in the intelligence sector invaluable information on those who do in fact, through hostility and bloodshed, terrorize our "basic democratic rights."
Moreover, if our rights were in such peril, why would members of Congress allow it carry on for "some seven years," as Senator Harry Reid confirmed. The notion that wiretapping may flat-line our rights is overdone. Senator Feinstein and Senator Chambliss made clear in a recent statement that "detailed information" regarding the use of wiretapping "has been made available to all members of Congress."
Many of our congressmen and congresswomen, who have a greater understanding of the actions of the NSA than you or I do, have displayed their approval of the NSA's  wiretapping. Rushing headlong and issuing statements of ardent disapproval, labeling the actions as 'Beyond Orwellian,' nefarious, or what have you, is rash.
Mainstream media and the overly opinionated interest groups who constantly project their voice into the public's ear will continue to label the NSA 'scandal' as abominable and a menace to the founding principles of our nation. However, it must be understood that there is no 'Big Brother' listening attentively to our calls and that the government understands the situation more clearly than we do.
Further, denying that wiretapping has been beneficial to our national security is, as informed officials within our government have said, erroneous. Calling the actions of the NSA an intrusion of privacy is moderate and justifiable. Claiming they're 'beyond Orwellian' is an undue hyperbole.