Credit: http://moopz.com/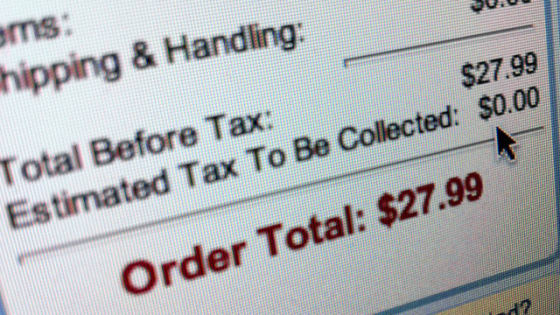 Last week, the Senate overwhelmingly voted to pass the "Marketplace Fairness Act," better known as the Internet sales tax,  69-27. Framed as a move toward "leveling the playing field," the bill has sparked some debate among Republicans.
Many conservatives felt betrayed when it was revealed that 22 GOP senators voted in favor of giving states the power to force online retailers, with sales of over $1 million per year, to collect sales taxes from customers even if the company doesn't have a physical presence in the state.
Just prior to the vote, Texas Senator Ted Cruz explained his opposition to the bill at Real Clear Politics, saying:
The Internet is a thriving ecosystem of entrepreneurial freedom that should be protected and nourished. It has allowed new businesses to compete in the national marketplace in ways that would have been impossible 15 years ago, and it empowers consumer choice. But tax-hungry politicians view the Internet as yet another source of revenue to bail out their big-spending governments. The misleadingly titled Marketplace Fairness Act is a job-killing tax hike, plain and simple. It is, in effect, a national Internet sales tax, which would hammer the little guy and benefit giant corporations.
The divide over the issue was represented well by the two Republican senators from South Carolina.
Senator Tim Scott shared Senator Cruz's concerns. In a statement last Wednesday, he argued the bill "would generate significant compliance costs that small business owners simply can't afford."
His colleague from South Carolina, Senator Lindsey Graham, dismissed this claim:
"No new taxes will be imposed as a result of this legislation. The bill provides for the collection of state taxes, that in most cases, are already owed by the consumer. The Marketplace Fairness Act simply puts brick-and-mortar businesses on a level playing field with Internet retailers."
Visible conservative figures such as Americans for Tax Reform founder and president, Grover Norquist, and professional wrestler Glenn Jacobs -- better known as "Kane" -- have voiced their disapproval of Republicans who support the bill. Norquist opposes the Marketplace Fairness Act even though the National Governor's Association insists support for the bill does not violate ATR's "no new tax" pledge.
Contributing at The Daily Caller, Jacobs responded to Republican proponents of the bill who claim it only reinforces collection of existing "use taxes:"
"While this might technically be true, the fact is that most people are ignorant about use taxes or simply ignore them, and these taxes are rarely enforced. The Marketplace Fairness Act transfers this tax obligation to Internet retailers, forcing them to become tax collectors for the 45 states that have sales taxes. The result will be a nightmare for small Internet retailers...While large companies are easily able to absorb costs such as these, it's a different matter for small businesses that operate with paper-thin profit margins."
Jacobs seems to highlight most of the major criticisms aimed at the measure and those supporting it. Libertarians and conservatives, in many respects, have noted such taxes may already be on the books in some cases, but argue that not allowing the market to work around such measures, while working to decrease taxes on brick-and-mortar retailers, runs counter to Republican rhetoric concerning taxes.
Jason Hughey, from the Americans for Prosperity Foundation, further supports the concern of some conservatives that the Marketplace Fairness Act is not really fair by citing Amazon.com's former opposition to such measures in the past. The online retail giant supports the current bill and some conservatives -- including Hughey -- argue it is because an Internet sales tax would help drive out competitors.
Conservatives continue to debate the impact the Marketplace Fairness Act will have on Internet entrepreneurs, especially start-up companies and small businesses. The bill now moves on to the U.S. House where it is expected to meet more resistance.