Credit: Wikimedia Commons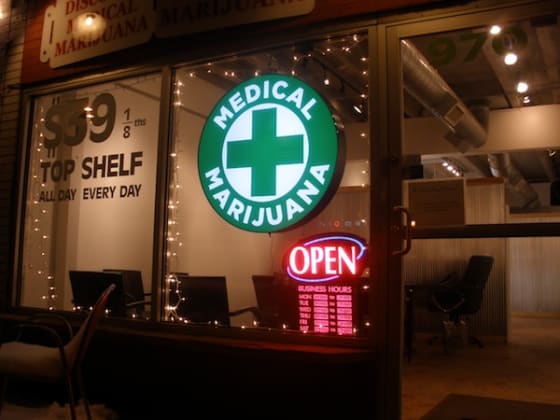 The California Supreme Court ruled on Monday that local governments can ban medical marijuana shops within their legal jurisdiction. The justices unanimously agreed that the voter-approved law legalizing medical marijuana and a similar measure approved by the state Legislature do not prohibit counties and cities from adopting their own policies on pot shops.
"While some counties and cities might consider themselves well-suited to accommodating medical marijuana dispensaries, conditions in other communities might lead to the reasonable decision that such facilities within their borders, even if carefully sited, well managed, and closely monitored, would present unacceptable local risks and burdens," Justice Marvin Baxter wrote.
The issue was brought before the highest court in California after a 2010 legal challenge to a ban on storefront medical marijuana dispensaries in Riverside. The Inland Empire Patient's and Wellness Center sued the city after local lawmakers used their zoning authority to declare medical marijuana dispensaries public nuisances and banned the operations.
According to Americans for Safe Access, an advocacy group, there are an estimated 200 additional jurisdictions across the state with similar bans. Many local governments adopted the prohibition measures after the U.S. Justice Department issued a memo that said prosecuting pot shops was a low priority.
While local efforts have slowed, there are some cities in California that were waiting for the state Supreme Court's decision before moving forward with their own bans.
The California Legislature, however, is currently considering legislation that would establish a new statewide system concerning the medical marijuana industry. While the high court's decision may have an impact on how some lawmakers vote on new regulation and licensing measures, new laws would likely open the door for additional legal challenges.