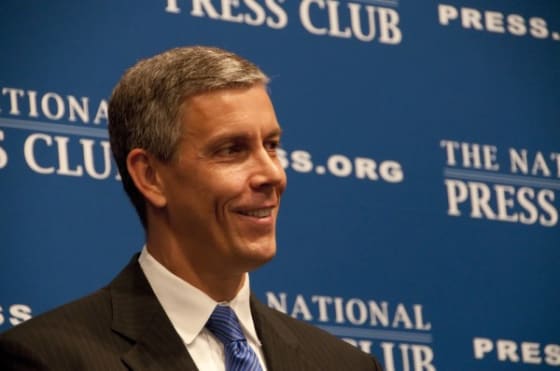 Albert H. Teich / Shutterstock.com
Thirty-four Republican representatives signed a letter, Apr. 30, sent to US Education Secretary Arne Duncan stating grievances on how education policy has been formed in recent years. They state the Department has over-stepped its authority by bypassing congress to implement reforms.
The GOP representatives, while not agreeing with the principle of Common Core, understand that states opt-in to the standards and have no say in whether or not states adopt the curriculum.
However, the problem arose when the Education Department implements Race to the Top grants and waivers from No Child Left Behind (NCLB) that have incentivized adoption of Common Core.
The letter also calls on the Department to reauthorize the Education and Secondary Education Act (ESEA) in a manner that puts more emphasis on states' rights. The latest ESEA reauthorization is No Child Left Behind. It expired five years ago, but still acts as law in the absence of a revision.
The NCLB wavier system has been giving states relief from federal sanctions. It is controversial since the Department autonomously approves reform measures for states without Congressional input.
Forty-five states use or will use Common Core standards, but reactions to it have been mixed.
Read the GOP letter to Sec. Duncan here:
http://www.scribd.com/doc/139103808/GOP-Letter-to-Duncan