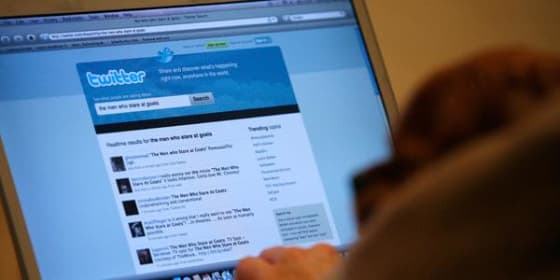 In response to racist and anti-Semitic tweets posted on the social network, Twitter, a French court ruled Thursday that Twitter must act in compliance with French law and reveal the identity of the users responsible for the tweets.
Brought to national attention by France's Union of Jewish Students, tweets generated by users back in October using the hashtag #unbonjuif, or "a good Jew" violate French restrictions on hate speech. In an attempt to "name and shame" the offenders, the union gained support from French minister Najat Vallaud-Belkacem, who argues, "those who make them are not less punishable and less likely to appear in court because they appear online." Tweet quote: Tweet
As reported by RT, Russia Today, Twitter has to comply within 15 days. Failure to do so will result in a fine of 1,000 euro a day until the authors have been identified. While Twitter has the option of refusing to identify the authors, it is likely the company will comply with French law as they get ready to open new offices in Paris, France.
While Twitter already removed the offensive tweets, yesterday's French Twitter ruling sets the precedent that Twitter must comply with national laws specific to the countries it operates in. According to the student union's lawyer Stephane Lilt:
"This is an excellent ruling that will stop a feeling of impunity among Twitter users that they can post whatever comments they like."
Keep in mind, French law is different than American law. In America, our persistent protection of our First Amendment right to free speech makes the French ruling unimaginable. In Europe, however, preventing the types of speech that fueled conflict and resulted in a world war remain the top priority, even at the expense of free speech.
In Germany, for instance, Twitter implemented a policy that would sift through content and block offensive accounts in an effort to censor neo-Nazi language from spreading on the network. Twitter's stated goal was to comply with the country's laws while remaining a platform for free speech. Twitter's lawyer, Alex Macgillivray, tweeted "Never want to withhold content; good to have tools to do it narrowly & transparently," in the days following the ban. Tweet
Distinguished previously on IVN,  "while the American Revolution touted values such as life, liberty, and the pursuit of happiness, the French Revolution explicitly emphasized equality, making such restrictions commonplace for the county." France's recent dedication to prevent and punish those spreading hateful speech furthermore proves Europe's commitment to fostering an environment free from discrimination and hate.
The questions now becomes, how Twitter will manage to respect the multitude of laws unique to each country while still maintaining its status as a platform for free speech?
This comes at the heals of the announcement by the Commission Générale de Terminologie et de Néologie, France's language police, to ban the use of the word 'hashtag' and replace it with the French alternative, 'mot-dièse.' Directly translating to 'sharp word," this alternative will replace hashtag in all official documents pertaining to Twitter. Whether or not the transition will resonate with the French population, however, remains unclear.