Credit: Marriott Hotel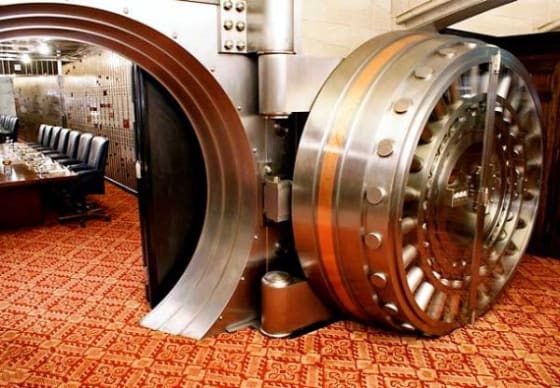 Clue was your favorite game as a kid? Maybe the 1985 film is more your style. If this is the case, you will love the adult version, an interactive murder show and meal offered by the Dinner Detective in San Diego.
With the dinner is set in the basement, next to the safe room of the Courtyard Marriott in downtown San Diego, the guests are welcoming for the beginning, creating an atmosphere of the unknown. With a murder victim in the room and a murderer among the guests, the dinner follows an investigation led by a duo of dynamic police detectives that you will need to help discover the murderer's identity. The guest with the best detective skills and who solves the mystery will see his talent rewarded with a surprise gift.
The Dinner Detective San Diego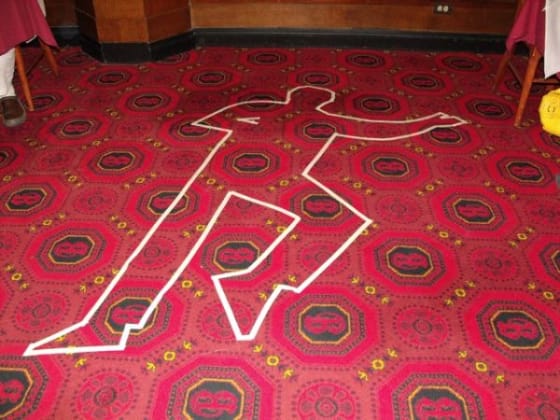 All throughout the night, guests have the opportunity to accumulate clues from three different types of sources. The detectives who animate the night provide guests with e-mails and newspapers articles that will allow you to determine the difference and find a clue that will make you the winner of the night.
And last but not least, the guests, who are all suspects in the murder investigation, will put you on (or off) track. But be careful who you trust because the cute couple with whom you were speaking with all night might turn out to be the Bonnie and Clyde of the group.
With all of the uncertainty in the air, one should be prepared for a night full of twists. At the last Dinner Detective, it was fairly difficult and a major surprise to finally discover the killers identity. So get out to the next murder-mystery dinner, which is to be held every Saturday at the Courtyard Marriott at 530 Broadway Street in downtown San Diego.