Credit: layoutsparks.com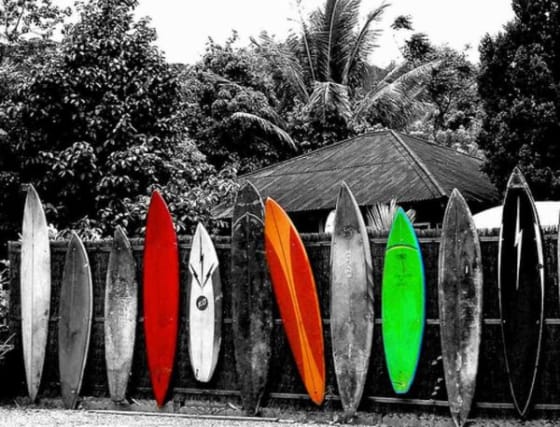 Beach culture is a key aspect of San Diego, and all of its beaches maintain their own distinct atmosphere and feel. Pacific Beach is known for its wide array of restaurants, craft beer locations, and, of course, the Tourmaline or "Old Man's" beach break. Though a mild winter so far, many San Diegans wish to go back to the long hours of sunlight and carefree behavior that is seen throughout the summer. For this reason, Discover PB has partnered with several local businesses to host the Fourth Annual Bikes, Boards, and Brews Festival at the Catamaran Resort and Spa on Saturday, December 8.
"This event attracts the culture of Pacific Beach," said Sarah Berns, executive director of Discover PB. "At the Catamaran, there will be classic surfboards on display, beach cruisers, and local artwork, all of which encompass the spirit of PB."
The Bikes, Boards, and Brews festival initially began to highlight the craft brewery scene in San Diego. Since the festival's inception, breweries such as Amplified Aleworks and PB Alehouse have been brewing some great beer that will surely add a hyper-local sensibility. Other brewers that will be present at the festival are Ballast Point, Lagunitas, Trumer Pils., Stone, Green Flash, Mazanita, Left Coast, Sam Adams, as well as several others.
In selecting this year's theme, "The Endless Summer," after the 1966 Dennis Brown surf film, Discover PB reached out to surf shops/art galleries Surf Indian and Grand Artique. These boutique surf shops aided in providing the event's artwork, which shall entail everything from surfboard mosaics to live art.
Several Pacific beach restaurants, including Woodstock's Pizza, Bare Back Grill, SD Tap Room, Ciro's Pizzeria and Beerhouse, and California Kebab will be participating in the event in some fashion.
Held from 12 to 4pm, tickets  for Bikes, Boards, and Brews are available for $25 until midnight on Friday night, as well as until 2pm on Saturday for $30.
The event's title is self explanatory. Though most San Diego surfers prefer surfing winter swell, the summer allows for all to enjoy the fantastic southern California weather. This Saturday should ultimately prove to be an event (for those 21 years of age and up) for all to get out and enjoy a day in Pacific Beach.