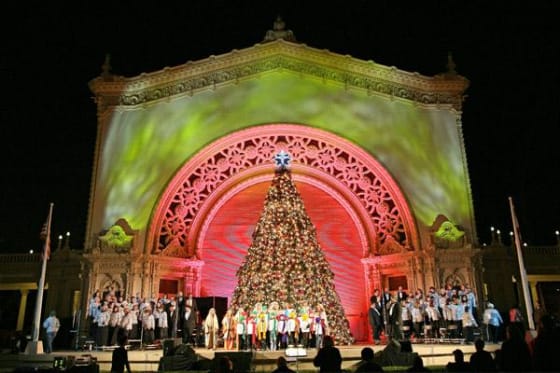 Every year we anticipate one of the largest events of the year in Balboa Park -December Nights. It is an exciting two-night event that brings together over 300,000 visitors to enjoy the festival starting this Friday December 7, which will continue until Saturday, December 8.  December Nights is now entering its thirty-fifth consecutive year in Balboa Park and is the community's' largest free event. It was originally started back in 1978, and was formerly known as Christmas on the Prado, which was founded by ten park cultural organizations, and drew in 3,000 visitors to the center of the park.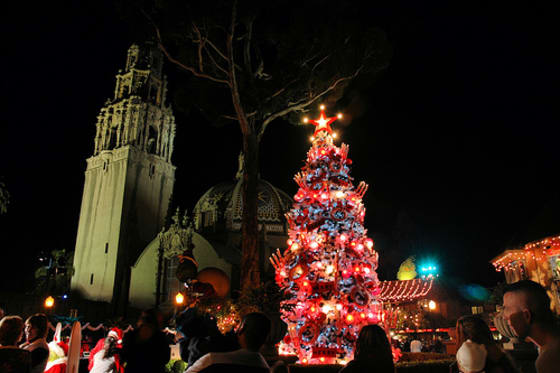 The festival provides a variety of fun for all ages, and during both nights the museums are open and free for all to stroll through. Musical and dance performances will entertain you all evening, coupled with a heavy dose of holiday cheer.  It gives  every one the chance to truly get into the Holiday spirit from the lighting of the Christmas trees, the cultural music, and shows, along with the mass amounts of delicious food that being served all over Balboa park.
December Nights is co-produced by the Hall Of Champions and the City of San Diego. Hosted by Balboa Park, with many more sponsors and over 2,000 volunteers, every little bit of aid helps put this event on every year to make it a success.  Balboa Park December nights is a phenomenal way for every one of all ages to get into the Holiday spirit while enjoying music, culture, and food.
//