Saltbox, located in the Hotel Palomar, is serving up deliciously crafted cocktails and a sexy atmosphere for San Diegans. Nominally a "gastro-lounge," that was started September 2011, Saltbox was formerly Sweet and Tender located in the Se Hotel. The Kimpton Hotel bought out Se Hotel and established Hotel Palomar, Saltbox's new residence.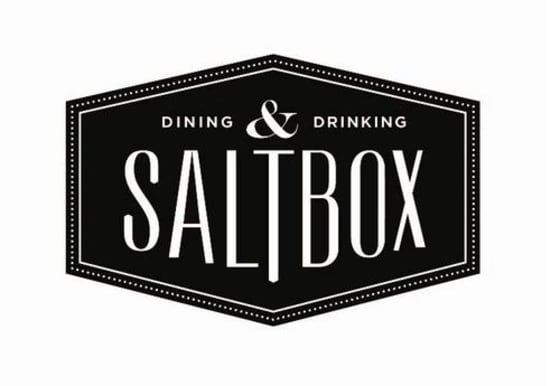 The gastro-lounge was created to give San Diegans a change from the normal high end dinners at hotels by providing a stellar happy hour from 4-7pm, which includes $5 hand crafted cocktails and small bites to appease your pallet. Saltbox provides customers with farm fresh ingredients, which really gives a bit of local flavor to their name. They have taken regular comfort foods, and flipped them on their head with their lobster corn dogs, to slow cooked brisket grilled cheese, and many more.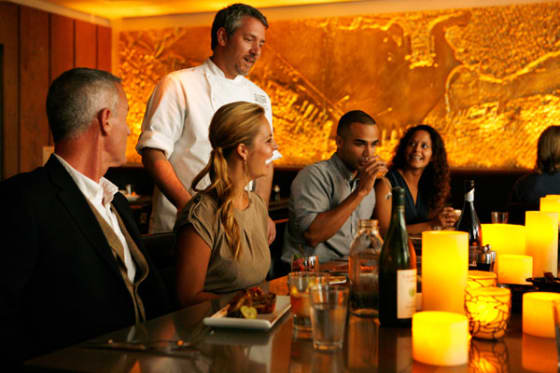 "San Diegans love that Saltbox is doing something different from the the norm - but not so different that they stand out too far - and is able to be a part of the community," said Alex Desquiron, General Manager of the restaurant.
All of Saltbox's cocktails are hand crafted including their Manhattan, infamous French 75, and homemade Sangria - which is done upon the whim of the bartender. Saltbox offers a reverse happy hour starting at 10pm which runs until midnight. During the summertime they transform into SummerSalt Rooftop and Lounge, which runs throughout the summer and offers crafted cocktails in a comfortably casual setting.
Saltbox is all about the people in San Diego, and they are doing a phenomenal job in providing top notch service, phenomenally unique cuisine, and hand-crafted specialty cocktails.