Reince Priebus Seeks Another Term as RNC Chair, Credit: msnbc.com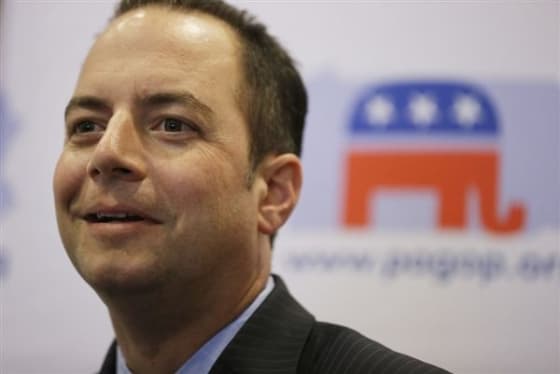 Announced Friday, Reince Priebus will seek another term as Chairman of the Republican National Committee. Reported by the Daily Caller, Priebus emailed the 168 members of the committee to share the news, writing:
"When I return the week after Thanksgiving, I intend to make an official announcement that I am running to continue on as your Chairman, but I wanted to let you all know first."
Emerging as a key player in the Republican party, Priebus has played an instrumental role in the committee. In accordance with the changing political landscape, the committee's influence over the Republican political platform will be critical in redefining the GOP. As addressed on IVN last week, the 2012 election signaled the desperate need for evolution among the two major parties, with independent voters deciding key elections nationwide.
As Chairman of the RNC, his fundraising efforts resulted in over $50 million, effectively whiping out the RNC's debt. Spending an estimated 70% of his time fundraising, the majority of his work has been in restoring relationships with donors. As reported by The Hill,
"He's completely restored faith at the RNC amongst donors and activists, he's been on message and he's has done a great job raising money, which is the principal role of the RNC chairman," said Ed Gillespie, who headed the committee in 2003 and 2004. "With Reince, it's not about him — it's about building the committee and the party."
Prior to his term as Chairman, Priebus was the former head of the Wisconsin Republican party. His deep involvement in the Republican Party makes him a prime candidate for a leadership position on the national platform.
Praised for his "inclusiveness," Priebus is shaping up to be a model for Republican leaders nationwide and, as noted by Saul Anuzis, a Michigan RNC committeeman who ran against Priebus for the RNC chairmanship, "He's brought everybody in."
His challenge now rests in including voters who have previously been turned away by the Republican Party. While he successfully restored many previously shaky relationships between donors and activists, the results of the 2012 election show he will have to spend his next term, if elected, working on voter outreach programs to better represent the diversity of the electorate.