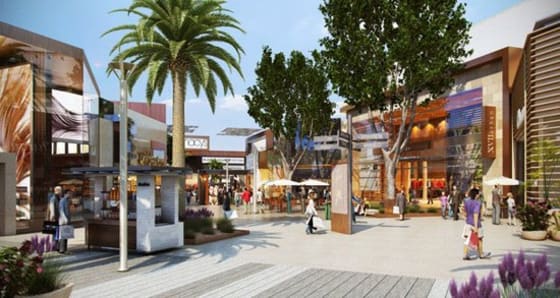 Westfield Mall in University Town Center, San Diego is undergoing a $180 Million revitalization. These renovations will include 40,000 square feet of additional space to the mall, transforming the Westfield into a resort where customers can not only shop, but relax as well.
The renovations also include fifteen new stores, five of which will be introduced to San Diego for the first time - Tesla Motors and Arclight Cinemas. All of the mall's common areas have been revamped as well, are more workable, and are very relaxing for customers. Westfield has removed all the bulky overhanging heads and designed a more chic style that includes that are twenty-four to twenty-eight feet tall. The renovation has included new outdoor furniture with shading, seating, and landscaping that is all appealing to the senses.
In adding on a new dining terrace, they are providing customers with an upscale dining experience, all the while keeping it casual. With new flooring, more seating, and new restrooms Westfield has gone above and beyond. They have also by added a new children's play space, as well as family lounges that include interactive community gathering spaces.  Not only have they renovated the dining areas, but the Westfield Mall has put large umbrellas to the Palm Plaza that distribute heat in the evening. Also, Westfield has partnered with San Diego Botanic Gardens, which has provided an area aptly titled The Gardens."  The Gardens attract butterflies and hummingbirds, and will be located close to Pottery Barn. Another great feature is the Westfield UTC Dog Park, that will include water fountains for all pets around the mall - making the mall a pet friendly one.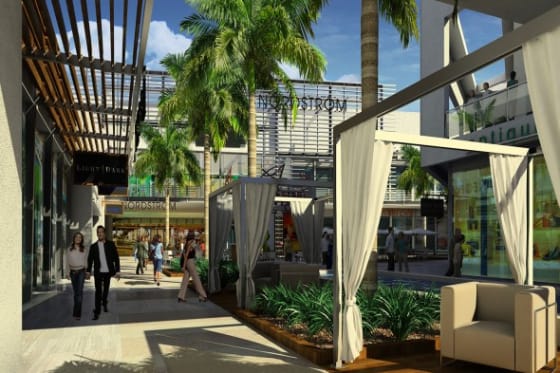 One of the biggest benefits of the upgrade is that it will generate 2,400 new retail jobs and 1,000 new construction-related jobs for San Diegans.
Last night they hosted a Grand Opening Event that included signer Natasha Bedingfield who serenaded the crowd and "E! News" star Giuliana Rancic who hosted a fashion show put on by Westfield mall.  Even Mayor Jerry Sanders came out to celebrate the grand opening. It was an incredible event that included a VIP tent that included a hosted bar and tray passed appetizers.  Westfield Mall UTC has created an atmosphere that is unlike any other mall experience and will make you want to come back for more than just shopping.