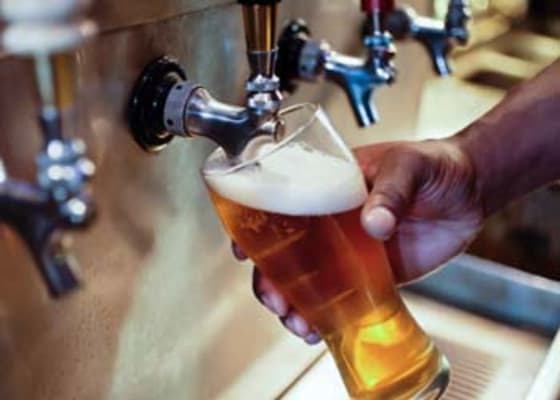 San Diego is home to some of the top breweries in the country, as well as an inundated market of start up microbreweries. Since there are so many, and the city is rather expansive, an attempt in touring them all would be in vain. One should never drink and drive, but then how is it possible to get around? Brewery Tours of San Diego has figured out this predicament, as their goal is safely transport drinkers from brewery to brewery.
Brewery Tours of San Diego offer tours seven days a week on the "beer bus," with pickup locations downtown, the Old Town Transit Center, and Mission Bay. On Sundays, they also pick up attendees in Escondido. This tour includes participation to three breweries, Mission Brewery in downtown San Diego, Pizza Port in Ocean Beach, and Ballast Point Brewery located off Old Grove Road. Stops at all of these breweries entail a guided tour, which is conducted by the knowledgeable brewing staff.
The brewery tour pickup is generally around noon, with drop-offs around 4pm. Ticket prices are relatively steep, at $75 per person, but the cost is well rewarded. A ticket includes transportation to beer tastings at the three breweries. The stop at Pizza Port in Ocean Beach entails lunch - a slice of pizza, a salad, and a house pint, which is perfect to stay on top of a day of beer tastings.
Not only does Brewery Tours of San Diego provide "public" transportation for San Diego drinkers, but they also allow for one to schedule their own customized brewery tour. Pricing for inclusive groups starts at $59 per person in a group of six to nine people, and can range up to $200 for a seven hour tour. The Beer Bus is ideal for use in going to a Chargers or Padres game, hitting the races, going to casinos or a concert, or attending wide range pub crawls.
Whatever the event, San Diego Brewery Tours ensures that those who enjoy running the gamut on several breweries arrive to their destination safely.