Credit: USMC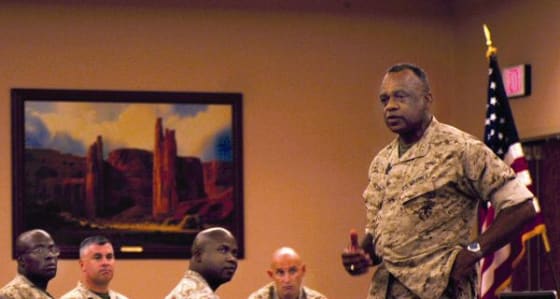 California State Parks have perpetuated in a state of disarray during the course of 2012 with the announcement that many will be closed, then remain open, and now will have a new director. Retired Major General Anthony Jackson of Fallbrook will take the place of Janelle Beland who has sat as the Acting Director of California Parks following the resignation of Ruth Coleman.
Prior to her resignation, the Director of California Parks had buried $54 million in surplus funds over the course of twelve years amidst the potential closure of 70 state parks. The department was set to have $22 million scrapped from their budget and force the closure of one fourth of California's State Parks.
Gov. Brown also partnered with private groups and local governments to raise enough funds to keep 65 of the California State Parks that were slated for closure open for visitors.
The Major General will take the helm of the system controlling California's 278 State Parks amid a one third reduction in the annual budget for the program.
Maj. Gen. Jackson served for 36 years in the United States Marine Corps prior to retiring as the Commanding General of Marine Corps Installations West. Ret. Maj. Gen. Jackson enlisted in the Marine Corps in 1975 prior to attending Officer Candidate School. After 22 years in the Marine Corps serving in multiple leadership roles within the Corps, Maj. Gen. Jackson completed an assignment as the Advisor to the Commandant of the Marine Corps on Equal Opportunity. Following the completion of his assignment he graduated from the United State Army War College and was the Assistant Chief of Staff I Marine Expeditionary Force. For two years he also served as the Director of Operations and Logistics, U.S. Africa Command.
Jackson also received the Navy Distinguished Service Medal, the Bronze Star, Meritorious Service Medal, the Legion of Merit Medal, amongst many others.
Prior to retirement, the Major General oversaw the administrative, financial, military, construction, and energy programs of six Marine Corps installations in Southern California and one in Yuma, Arizona. Western Installations employ 13,000 civilians and over 60,000 Marines and sailors.