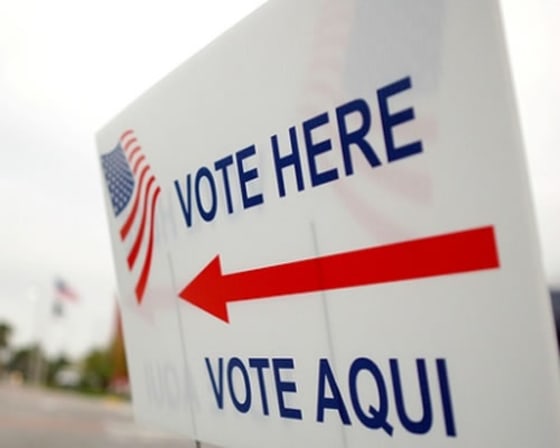 With the looming election, many people are preparing to head out and pick a candidate who they deem to be most eligible to lead this country. Yet in Arizona, the epicenter of the constant battle over immigrants rights, controversy looms over voter rights and accessibility. A recent discovery showed that in Maricopa County, two dates had been printed on the papers that contained voter ID cards, which just adds to a list of mistakes on Spanish election material. One cited the correct date in English as November 6th, the other Spanish translation listed the date as November 8th. This was said to have occurred on about 50 pamphlets picked up in person.
The county issued a statement "The program has been updated so it reflects the correct dates in both English and Spanish," although some are finding it hard to believe that this was a simple error. The following week, the same error was discovered on bookmarks distributed throughout election locations in the county, listing November 8th as Election Day on the Spanish side. A spokesperson for the election department said that they have no idea how many incorrect pamphlets may have been distributed.
(CBA), criticized Maricopa County Recorder, Helen Purcell, for yet another error. The CBA's mission is to " elected officials accountable for their extreme behavior." In accordance, Parraz said, "The moment you found the first problem , there should have been an inventory . Anyone with common sense would have done an inventory on everything that's been printed to catch this. It shows she's incompetent and not qualified."
Randy Parraz, President of Citizens For A Better Arizona
Rudy Lopez, National Political Director for the Campaign for Community Change said, "That's three strikes for Purcell, and she knows it. No reasonable person can believe that these are all honest mistakes. Purcell has made it hard not to suspect an obvious attempt at the County Recorder's office to suppress Latino voters."
Arizona is scrutinized for its immigration policy, particularly Maricopa County because of the infamous combatants in the war on immigration who have played roles in the area. Sheriff Joe Arpaio is well known for his controversial raids on undocumented immigrants and Russell Pearce, the former President of the Arizona State Senate who was a sponsor of the notorious immigration bill, SB1070, are both well known determinants for mistrust among the Latino American population. These recent gaffes before Election Day certain have not earned the confidence of Arizona's Latino voters.