(Credit: Allentown Morning Call)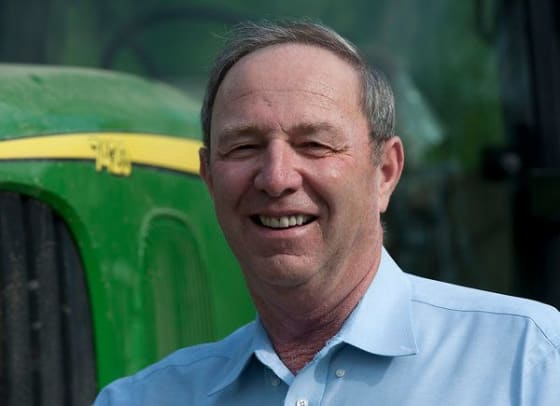 In 2012, both major party presidential candidates are looking to Ohio to secure victory in the Electoral College, and no Republican candidate has ever won the presidency without at least winning Ohio.
According to this video from the Washington Post's Chris Cillizza, if Mitt Romney loses Ohio, his best prospects for winning the election are over. By losing the Buckeye State, Romney's next best chance to reach the 270 electoral votes needed to win is to capture either Michigan, the state of Romney's birth but where the popular perception that he opposed the auto bailout hurts him, or to win Ohio's neighbor, Pennsylvania, a state which has not voted for a Republican presidential candidate since 1988. Currently the Real Clear Politics (RCP) polling average has President Obama leading Romney by five points.
In Pennsylvania's US Senate race, the certainty of the outcome may be shifting.
In 2006, Bob Casey Jr., the son of a popular former governor, defeated Republican Rick Santorum by 17.4 points, one of the largest margins of defeat for an incumbent US Senator in history. In 2012, Casey is seeing his lead over his challenger wobble. While the RCP average is about the same in the race between Casey and his challenger, Tom Smith, as it is between Obama and Romney, a new Rasmussen poll shows Casey ahead by only one point.
Smith, a former union worker and a Democrat as recently as 2010, is wealthy from the coal industry and is largely self-funding his campaign. Smith has run campaign ads exploiting Casey's vote for the Affordable Care Act. One ad has the narrator stating, "Only one person in the Senate race voted to cut Medicare by $716 billion. Bob Casey's cuts will sharply reduce benefits for some seniors." Then Smith appears next to his own mother saying, "In the Senate, I'll protect Social Security and Medicare. After all, my own mother receives those benefits and this son would never jeopardize that. Right, Mom?" "Right."
According to a National Review profile by Jim Geraghty, Jim Lee, president of the Susquehanna Polling and Research firm, says the ad blitz Smith has launched in the Philadelphia area has made the difference in gathering momentum. Susquehanna, which shows a two-point lead for Smith, correctly gauged the margin of victory for Pat Toomey over Arlen Specter in the 2010 US Senate race. In a sign that the national party sees potential for a Smith upset, the National Republican Senatorial Committee is committing at least $500,000 for an ad buy in western Pennsylvania.
The GOP still has aspirations of re-taking the majority in the US Senate, but with Todd Akin still trailing, but closing in, and Richard Mourdock making his own haphazard comments on pregnancy from rape, Republicans may be imputing their hopes on Smith picking up a Democratic seat. Although he backpedaled from it, Smith explicated his pro-life views after Akin's infamous "legitimate rape" comments that including comparing rape to having a child out of wedlock.
According to Geraghty's profile, Pennsylvania is expected to have about five million people voting. There are approximately four million registered Democrats, three million registered Republicans, and at least one million voters unaffiliated with either party. While Republican voter enthusiasm is higher than Democrats' in 2012, it is probably not enough to alone pull off the upset, so independent voters are going to be an important factor in this US Senate race.
In an indication that independents could have a heavy hand in this election, statistician Nate Silver wrote in Friday's New York Times that Romney's polling momentum may have stalled:
"Take Wednesday's national tracking polls, for instance. (There are now eight of them published each day). Mr. Romney gained ground in just one . . . it is improbable that Mr. Romney would have a day like this if he still had momentum."
One way of looking at Romney's prospects is that if investing in Pennsylvania produces an upset there, that means he probably wins Ohio too. Another scenario is that the time required to win Pennsylvania costs Ohio for Romney. Even with Ohio still looking like the best bet for Romney, with such proximity and vice presidential candidate Paul Ryan making several appearances in the state on his way to Ohio, they are also not likely to ignore the state either.
Republicans still have a tough sell, but with Pennsylvania US Senate Candidate Tom Smith running a surprisingly strong campaign, there may be enough momentum to divert money and valuable campaign time away from Obama, and the Democrats and Smith may affect the election without winning. Win or lose, with Republicans potentially aiming to take historically Democratic Pennsylvania, the push for independent voters will be as important as ever.