Zach Deputy's Latest release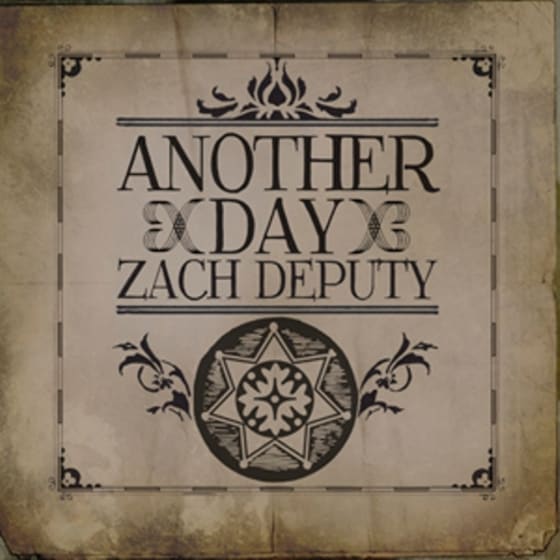 All around musician and "gospel ninja" Zach Deputy brought the heat to a full dance floor Thursday, October 18 at Winston's in Ocean Beach.  Those whirling around on the hardwood beneath the disco ball were entranced by Deputy's live beat making, loop station utilization, and ultimately unique guitar style.
Zach Deputy is traipsing the country promoting his long awaited "singer/songwriter" album Another Day.  Another Day is a departure from Deputy's last album, Sunshine and previous albums, which are primarily focused on creating a dance party. After tossing about several album concepts, Deputy's production crew spearheaded the idea of a straightforward, soulful "Ray LaMontagne kind of record."  This was after Deputy was pushing the idea of an album reflecting tunes that he could "bump in the jeep."
Photo credit: Alizee Hazan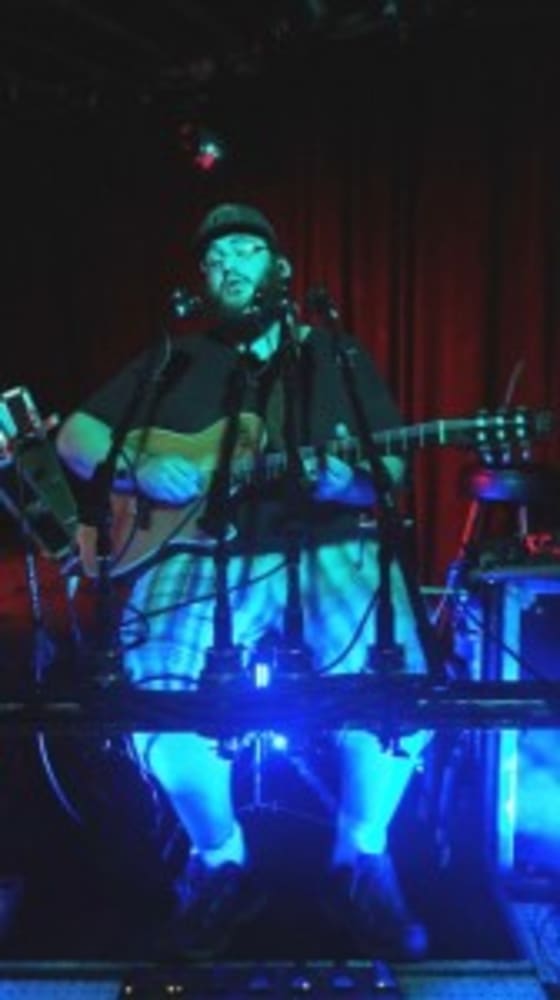 Since Deputy typically plays live and records with an intricate loop system, he has the ability to play drums, bass, keyboards, horns, and basically any sound he wants.  Recording Another Day though would require a band, so Deputy tapped a cast of seasoned musicians: Graham Hawthorne on drums, Al Carty on bass, and gospel organist Will Buthod.  All of these guys have impressive musical pasts, individually playing or touring with acts from Aretha Franklin, Lou Reed, and Jay-Z just to name a few.
The musicianship is prevalent in Another Day, encompassing the island Calypso and Geechee spirit of Zach Deputy in a more structured song format. Songs like "Sweet Rene" and "By Your Side" showcase a much more relaxed, slow R & B feel, with a full female backing vocal section coming in on the chorus.  The track "Sleep" sounds like a classic Billie Holiday tune, with Deputy's soulful voice and calculated chords over a steady light snare drum.
Zach Deputy grew up in Hilton Head, South Carolina, so San Diego is quite a hike for the "Lowcountry" native.  Of Puerto Rican, Cruzan, and Irish heritage, Deputy's love of world music was fostered in the salt marsh of the old south.  He plays over two hundred and fifty shows a year, so the Winston's show was simply one of many stops on the west coast.  Deputy is touring sans a band, so his live shows are going to retain the "one man band getting down" sensibility.
Leaving San Diego, Deputy will be cruising through Crystal Bay, Nevada, then will be back in California playing in San Francisco, Chico, Sacramento, and Santa Cruz from October 19 to 25.
San Diego's abundance of music venues allows residents to catch a show any night of the week.  Whether it's downtown at the House of Blues, 4th and B, or The Casbah, or on the beach at Winston's or the Belly Up Tavern, surely a good time is guaranteed.