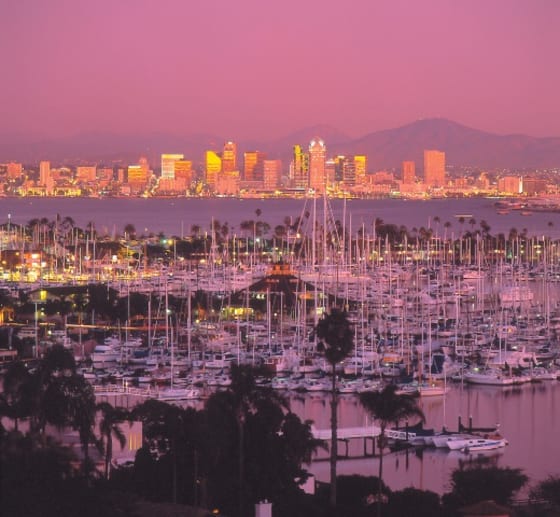 Apart from the early morning and rush hour traffic that is pretty much universal, San Diego is recognized as huge yet easily navigable. Combined with the never-ending list of new restaurants, bars, and cafes, one may or may not be in constant negotiations with their waistline (and gas tank). The following article documents a journey to 4 eating establishments, all of which are uniquely San Diegan and equally delicious, all in less than an hour.
Grilled potato and cheddar panini at Bread and Cie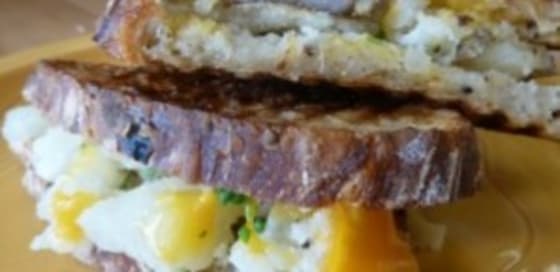 11:00 am- Start at Bread and Cie in the Hillcrest neighborhood of San Diego. Maybe this is cheating because you start at a restaurant and not at home but traffic was flowing well, parking was a different story. Anyways, this not-so-small bakery strives to maintain its European bread making roots, offering not only meals but also fresh baked loaves in an assortment of varieties. The smoked salmon sandwich with tomato soup combination here never fails, both are delicious and have a surprisingly complex favor profile for such a simple meal. The macaroons, although extremely tempting, seem a little pricey (and small) at $2.25 each.
Bread and Cie is located at 350 University Ave , San Diego, 92103. Check out their website and extensive menus here.
Acai bowl at Lotus Cafe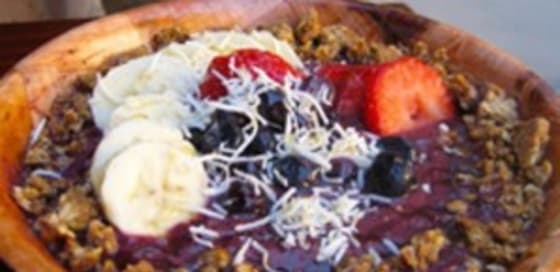 11:25 am-Lo! Filled with salmon and artisan bread, you can expect to arrive at Lotus Café and Juice Bar in an impressive 2 and a half minutes.  The establishment itself is not usually packed around this time so grabbing a quick snack or drink seems doable. The menu is more than extensive and a little overwhelming. The tempeh tacos are enticing but seeing that there are two more eateries to go to, you can just order the 16 ounce "veggie juice" which has carrots, beets, and celery. The juice is smooth, flavorful, and generally tasty. Leave with your daily vegetable requirement on overdrive.
Lotus Café and Juice Bar is located at 3955 Fifth Avenue, San Diego. Preview their menu here.
11:40 am - Arrive at Beach Sweets in Ocean Beach. After taking a "healthy" approach to the  earlier portion of the journey, you can expect to indulge your sweet tooth here. Beach Sweets looks like a traditional candy and chocolate shop: buckets of candy everywhere, plastic casings filled with sweets line the walls, and specialty chocolates are housed in the front counter.Try their infamous chocolate dipped bacon strips and jalapeno infused chocolate bar. Both are delicious but more traditional candies and chocolates are plentiful as well.
Beach Sweets address is 5022 Newport Avenue, Ocean Beach
Andy Warhol cake from Azucar
11:55 am-Located on the same block is Azucar, a Cuban pastry shop. One can walk here and thus feel better about taking this food journey that, if done lavishly, could leave you comatose. There is usually a short line but the unique menu is worth the wait. The coconut cupcake is near perfect.
11:58 am-Cupcake in hand, stand outside the pastry shop and feel satisfied with your food journey and grateful for the headache free drive throughout it. Seriously, the cupcake is that good.
Azucar Bakery is located at 4820 Newport Avenue, Ocean Beach
San Diego eateries rightfully reflect the area in which they are located, so support your local eats shop, even if it's just for a snack.