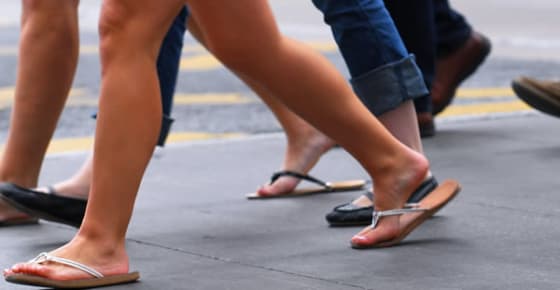 WalkSanDiego, a local grassroots organization, released their application, bestWALK, as a part of comprehensive research effort to improve San Diego's pedestrian accessibility. Pedestrian accessibility is a portion of a complete streets strategy that requires California cities to reverse the trend of widening streets and degrading walking and bicycling conditions where stores and houses are added to neighborhoods.
The application is one third of a project sponsored by Sharp HealthPlan that evaluates the walkability of San Diego using pedestrian crash data, city policies, and existing infrastructure. The smarthphone app allows volunteers to map the walkability of the city using basic field observation.
When a user signs into the application they are placed on a map with pins plotted on blocks and intersections around them. Users select the block they are currently on and rate the sidewalks, safety, appearance, street crossings, and nearby transit stops. San Diegans score each side of the street and intersection based on the pre-determined criteria and submit their responses to WalkSanDiego.
WalkSanDiego is collecting the information in hopes of raising awareness of land use and transportation policy in San Diego and creating healthy competition between cities to adopt walk friendly policies.
The study covers every city within San Diego county and is a local segment of a national project that also includes the California cities of: Santa Barbara, San Francisco, Santa Monica, Redwood City, and Long Beach.
The study will continue until October 25 and the organization has several thousand more streets to include in their evaluation prior to submitting the results. WalkSanDiego has focused data collection on the most walked streets in San Diego including those in downtown San Diego, North Park and outside the city in Chula Vista and Solana Beach.
As mandated by a "Complete Streets" law passed in 2008, each California city must include complete streets policies in their General Plan updates beginning in 2011.
Users are not required to participate in a sponsored WalkSanDiego event to submit data. Any San Diegan with an iPhone or Android smartphone can submit field observations from the application available free from the iTunes store here or from Google Play for Android here. Paper forms are also available that you may fill out and return by mail.