Tweet with #indyvote to be included in our live feed!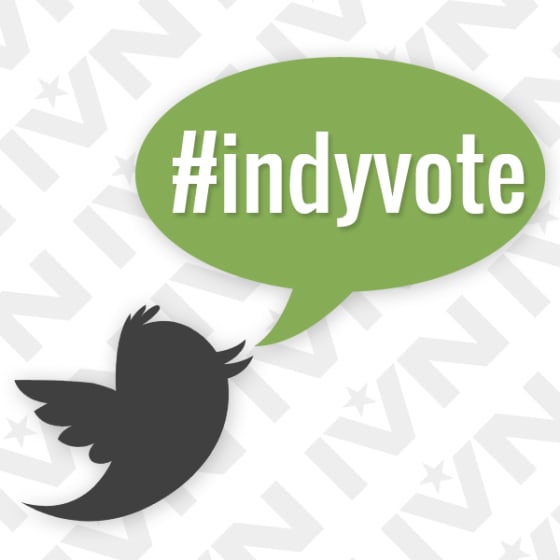 Tweeting during the presidential debate?
Include the hashtag #indyvote in your tweets to be featured on our live feed on Wednesday night. We'll also be holding a live Google+ Hangout during the debate, so come hang out with the IVN team. Can't make it to the Hangout? Follow along online at IVN.us.
The presidential debate between Barack Obama and Mitt Romney will begin at 6pm PST, 9pm EST Wednesday, October 3.