Credit: Urban Spoon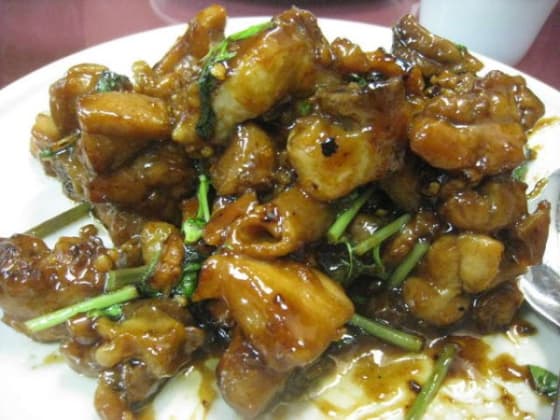 Eating Chinese food in a Chinese family is an endeavour. While the amount of food is exhausting, when it's done right the task of stuffing yourself silly isn't hard. China Chef 2 (Tian Chu, Heavenly Chef in Chinese) is one of the many San Diego Szechuan cuisine spots that makes it easy. China Chef 2 offers authentic food from the Szechuan province (known as the heavenly country), which is famous for it's heavy use of garlic and chilli peppers. Making it ideal if you enjoy spicy food.
The restaurant also offers daily specials on specific meals, which are favorites of Szechuan Cuisine, such as twice cooked pork ($4.99 on Thursdays) and deep fried fish with dried red peppers ($3.99 on Mondays). China Chef 2 is located in 9225 Mira Mesa Blvd, and is a small restaurant located on the bottom floor of the shopping center. The interior is reflects the humble presentation and dedication to quality Chinese food, the atmosphere is family-oriented and casual.
If you're interested check out the yelp page and menu.
Some recommended dishes are the twice cooked pork, deep fried fish, lamb with scallions, and eggplant in garlic sauce.