Credit: With Love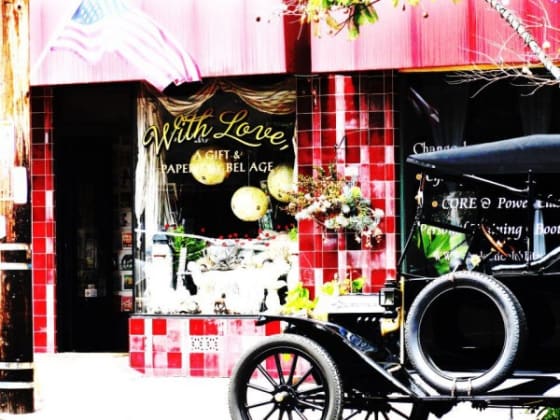 Saturday October 13th, Le Bel Age, Salon Bella, Mission Hills Liquor, and With Love present Halloween in the Hills. Halloween in the Hills is the first in a series of block parties on West Lewis Street that will run throughout October. Le Bel Age owner, Valerie Ferrari, explains that these upcoming events are a chance for the boutique-style businesses that line block to give back to the community.
"Brick and mortar shops like these are the backbone of San Diego, and we want to thank everyone throughout the neighborhood in a fun and festive way. Last year we had over two-hundred people attend, and this year we are anticipating that there will be even more!"
Credit: With Love

Among the Halloween-themed store fronts, there will be food trucks, Gypsy Jazz by Trio Gadjo, a street performance by Zoe Tantrum, shopping, wine tasting, and of course tricks and treats!
Take some time this month to check out:
Halloween in the Hills from 6 P.M. to 9 P.M. October 13th
The Calamitous & Curious Tea Party from 12 P.M. to 5 P.M. October 20th 
The Contested & Clandestine Open House from 12 P.M. to 5 P.M.  October 27nd
Time to Eat, Drink & Be Scary! From 12 P.M. to dusk November 3rd
They're all taking place on West Lewis Street in the heart of Mission Hills!