October in San Diego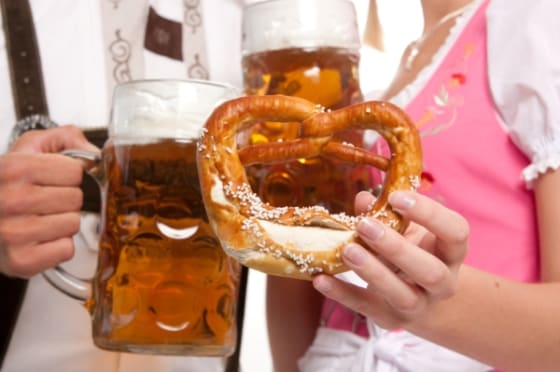 It's officially fall! Days are shorter, it's finally starting to (kind of) cool down and most importantly- the pumpkin spice latte is back! What can one do in San Diego this time of year?
Start the month off the right way and celebrate this wonderful time of the year at one of the many annual Oktoberfest. Grab some local brew and a brat, while celebrating this traditional German festival. The most popular Oktoberfest celebrations are located in La Mesa, Ocean Beach and El Cajon, but there are also many smaller festivals spread throughout San Diego. Check this link for dates and the closest celebration to you.
Looking for a spooky affair? Check out one of the many haunted happenings in SD. The most famous being the Screamzone at the Del Mar fair. There is also the Haunted Hotel in the Gaslamp Quarter and Haunted Trail in Balboa Park. The combination of these three events is oftentimes referred to as the "Trilogy of Terror." While scary indeed, these events are theatrical, actors and actresses are hired to attempt to strike fear into your hearts (414 people last year were so scared they were unable to complete the tours). But for the truly brave individuals looking for some real action, try hitting some actual haunted places. San Diego's very own Old Town boasts of its many haunted locations. Try one of their Ghost Tours. It's most famous haunted location, The Whaley House, is open all night on Halloween!
It wouldn't feel like Autumn without a trip to Julian. Celebrate Apple days with a slice of apple pie from Moms, go apple picking at one of many orchards, or even attend their annual Apple Days Festival.
Looking for something to do with the whole family? Why not take a trip to the Zoo? Every year October is free kids month at the San Diego Zoo and the San Diego Safari Park. Save some money and have a fun and educational day at one of these two true San Diego gems.
October wouldn't be October without some good ol' fashioned pumpkin carving. Head to your local pumpkin patch for some fun and pick up some pumpkins to take home! The World Famous Bates Nut Farm Pumpkin Patch is wonderful for everyone young and old! And not just for pumpkin pickins! Get your face painted, attempt to complete the straw maze, and even take a hayride!
Flying into town mid October is the Miramar Air Show. This amazing annual show features the U.S. Navy Blue Angels and all of their fancy flying tricks and stunts. This is a free event though preferred seating may be purchased.
October in San Diego surely is a treat! Leave a comment below with your favorite thing to during this time of year!