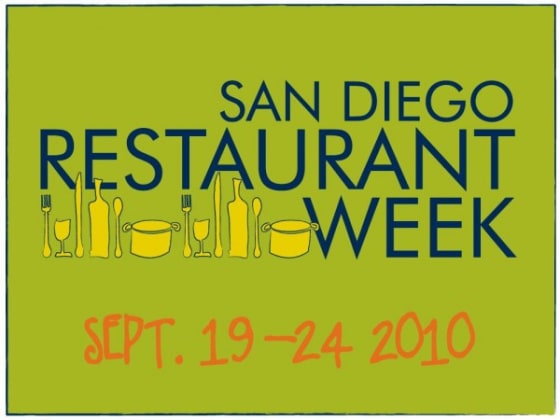 Showcasing San Diego's booming hospitality industry, the California Restaurant Association San Diego Chapter collaborated with local restaurants to organize this year's San Diego Restaurant Week. Kicking off with the evening event #SDRWTaste2012, San Diego Restaurant Week (SDRW) featured a wide variety of cuisines, giving San Diego residents the opportunity to dine at over 180 restaurants. Participating businesses spanned across all local communities in San Diego, including Pacific Beach, North Park, Gaslamp, La Jolla, and Coronado. Lunch and dinner pre-fix meals were made available for restaurant goers starting Sunday, Sept. 16 and extending for a second week, ending on Sept. 28.
For San Diegans, this is a valid excuse to enjoy a gourmet meal and experience the culinary diversity the city has to offer. For restaurant owners, this is a marketing opportunity, allowing local businesses to attract new customers and establish themselves in the evolving hospitality industry in San Diego. And according to the Census Bureau Report, that industry is booming. Restaurant sales are on the rise nationwide, with San Diego experiencing a 3% growth in independent restaurant openings in recent months. Furthermore, restaurant openings in general now outnumber restaurant closings in San Diego County.
But numbers alone aren't enough to promote an event like SDRW. To publicize the event, the California Restaurant Association relied heavily on social media, even incorporating a hashtag in the kick-off event's title, #SDRWTaste2012. With almost 5,000 followers, their official Twitter account @SDRestaurantWk featured menus, trivia, and tips, incorporating retweets from participating restaurants. Encouraging their followers to tweet their experiences using the hashtag #SDRW, the account was both responsive and interactive.  Their Facebook featured photos, press, and advice to restaurant goers, reaching almost 6,000 fans.
The range in restaurants ensured something for everyone, whether restaurant goers wanted world class food or breath-taking views. While SDRW is coming to an end, it's increasing popularity signals the growth of a once declining industry in San Diego.