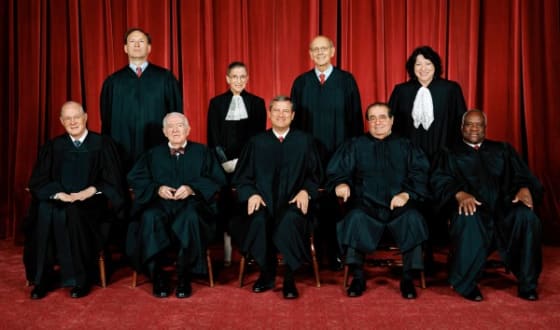 A new national survey by FindLaw.com found an overwhelming majority of Americans fail when asked to name even one Supreme Court Justice. This despite a busy few years of high-profile cases like health care reform and Citizens United thrusting the country's highest court into the spotlight.
According to the findings, only 1% of Americans can name all nine Justices.
Chief Justice John Roberts is the most frequently named Supreme Court justice.
The percentage of Americans who can name any U.S. Supreme Court justice are:

John Roberts – 20%
Antonin Scalia – 16%
Clarence Thomas – 16%
Ruth Bader Ginsburg – 13%
Sonia Sotomayor – 13%
Anthony Kennedy – 10%
Samuel Alito – 5%
Elena Kagan – 4%
Stephen Breyer – 3%