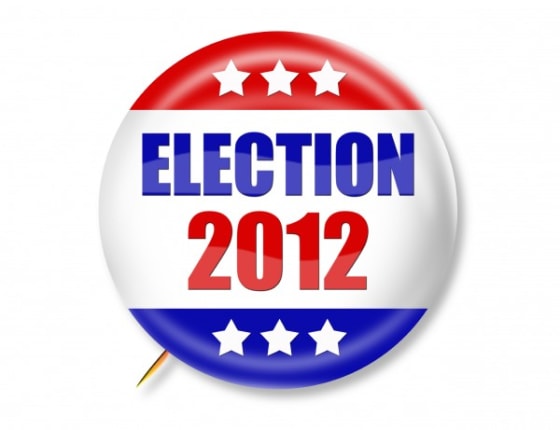 With Mitt Romney's VP announcement of Rep. Paul Ryan as his running mate, all major presidential tickets for the 2012 election cycle are now set. Democratic and Republican National Conventions will be held in the coming weeks to formalize their official choices, while the Green Party and Libertarian 2012 presidential tickets are finalized.
For residents of contentious swing states, the onslaught of negative ads all summer long has more than likely lent to the notion of a never ending campaign cycle. With Saturday's GOP announcement, the bombardment is not expected to let up until November.
Now that the fields are set for all parties with ballot access to over 270 electoral votes, there is critical information to know about the main 2012 presidential tickets and their corresponding party.
President: Barack Obama
Vice President: Joe Biden
What to Know: The current Obama administration was elected in Nov. 2008 and there has been plenty of fodder to fill the three and a half years since. Prior to his successful presidential bid, Barack Obama published two books and was a freshman Senator. Vice President Joe Biden was a long-time Senator, committee chairman of the Senate Foreign Relations Committee, and one-time presidential hopeful prior to being tapped as Obama's running mate. Since then, both men have had memorable moments in office. From VP Biden's notorious "BFD" comment after the passage of the Affordable Care Act, to President Obama's cool delivery of a comedic address to the White House Press Corps while unbeknownst to the world, SEAL Team 6 was on a mission to take out al-Qaeda leader Osama bin Laden. Health care, the debt ceiling, a credit downgrade, and more, has filled the Obama administration with multiple instances of contentious legislation. The past four years have been anything but dull. Question is: has it been enough for the American people to support the ticket a second time around?
President: Mitt Romney
Vice President: Paul Ryan
What to Know: The journey through the Republican primary process was a positively long slog. Former Massachusetts Governor Mitt Romney survived the barbs to become the presumptive nominee. While at one point, the prospect of a candidate Romney seemed unlikely, the Republican base has slowly begun to coalesce around the Mormon father of five and former head of Bain Capital. Yesterday, Wisconsin Republican Rep. Paul Ryan was announced as Romney's choice for vice president. Saturday's unveiling of the Republican vice presidential nominee is expected to guide the race towards an economic narrative, a particular policy point where Rep. Paul Ryan excels considerably. Rep. Ryan is the Chairman of the House Budget Committee. The choice of Rep. Ryan also adds a layer of intrigue and youthfulness to the campaign, where the Republican field once trailed Obama in terms of "celebrity power".
President: Gary Johnson
Vice President: James "Jim" Gray
What to Know: If there is anyone on the web with the ability to challenge or emulate the rabid grassroots support of Ron Paul, it's the personable former Governor of New Mexico and current Libertarian Party nominee, Gary Johnson. Johnson is fiscally conservative and socially liberal. He avidly advocates military non-interventionism. He supports simplifying the tax code, drug decriminalization, and marriage equality. He is running with Libertarian vice presidential pick James Gray, retired judge of the Superior Court of Orange County, California.
President: Jill Stein
Vice President: Cheri Honkala
What to Know: The Green Party presidential ticket was formally announced on July 14, the the Green Party National Convention in Baltimore, Maryland. Presidential candidate Jill Stein's background is in medicine. She is a physician from Massachussets and her running mate, Cheri Honkala, is an anti-poverty advocate from Philadelphia. In early August, both candidates were arrested during a bank sit-in to protest housing foreclosures in Philadelphia. The slogan for the campaign is "A Green New Deal for America", which aims for an economic bill of rights, transition to a sustainable and green economy, and considerable financial and electoral reform.