As RNC Chairman Reince Priebus finalizes his list of speakers for the Republican National Convention in August, Democrats are doing what they do best: developing mobile apps. The Democratic National Convention team came out with an official mobile app today, chalk full of features benefiting both attendees and supporters from afar.
http://www.youtube.com/watch?v=R_23VHR91y8
In this first of its kind mobile experience, the Democratic National Convention app allows you to engage virtually, get the latest news and stories from delegates straight to your phone, stay up to date with press releases, view videos of the Convention floor, and watch a live stream of all speeches.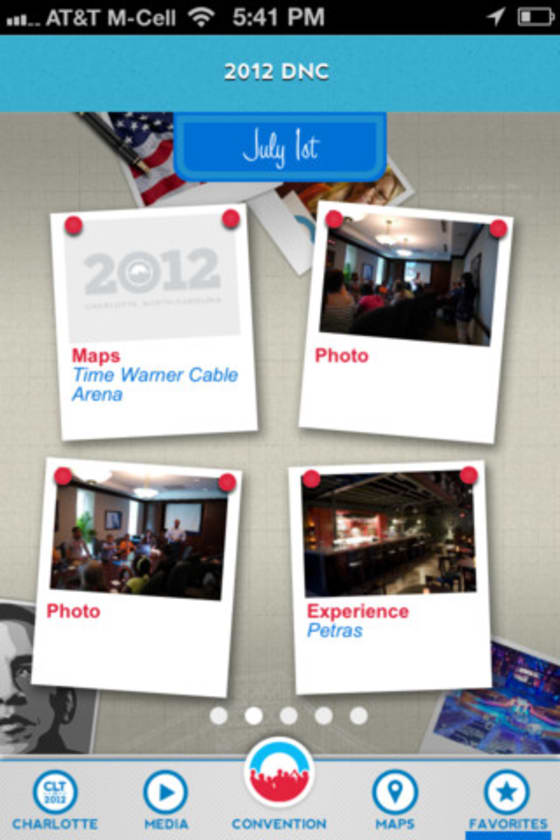 Democrats are known for their social media efforts, and have created a "Social Section" with a live stream of tweets from the Charlotte Host Committee and the Demcoratic National Convention.
For those attending the Convention in Charlotte, the "Charlotte in 2012" tab allows you to find places to shop, dine, and visit. There is an interactive map to guide you through the Convention and surrounding city.
Also cool, the app allows you to create a digital scrapbook by selecting your favorite blog posts, videos, photos, and tweets, kind of like the social media aggregator Storify.
Whether you're a fan of the Democratic Party or not, you have to admit this is a pretty innovative way to experience a Convention. In just four years, the prevalence of technology and mobile apps has pushed the political world online and granted access to a wide range of viewers to otherwise closed events. The app is available for both Android and Apple iOS devices.
Still waiting on the Republican National Convention to unveil their mobile app, but rest assured, we'll be covering it here on The Social Ballot.