Credit: wn.com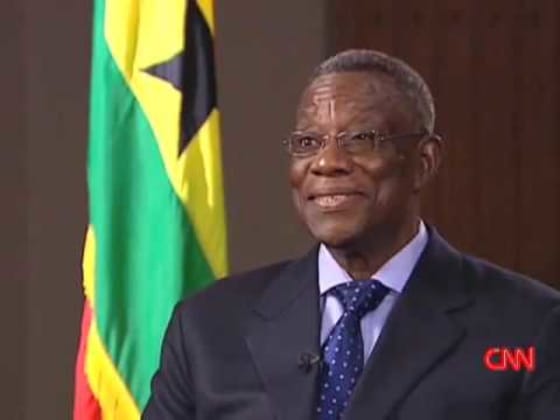 President John Evans Atta Mills of Ghana died today. He was 68. He reportedly suffered from throat cancer and was rumored to have visited the United States recently for medical care. The president assumed office in 2009 and planned on running for reelection this year.
The presidential office released the following statement today:
Accra — It is with a heavy heart and deep sorrow that we announce the sudden and untimely death of the President of the Republic of Ghana, His Excellency John Evans Atta Mills. The death occurred at the 37 Military Hospital this afternoon while receiving medial attention after being taken ill a few housr earlier. The Vice President will broadcast to the Nation in due course. - John Henry Martey Newman, Chief of Staff
Ghanian Vice President John Mahama was sworn in just hours following the announcement, in a smooth transition of power according to reports by the Associated Press.