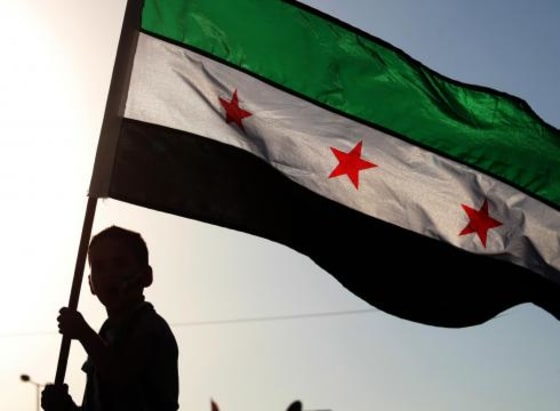 Today's world news round-up. An independent breakdown of notable global developments in a news update.
Top Story: Blast in Syria kills the al-Assad regime's minister of defense, as well as al-Assad's brother-in-law.
CNN - Top Syrian officials killed in major blow to al-Assad's regime
"Soon the pro-government Shabiha militia took to the streets, attacking some people with knives, shooting others and saying, "this is retribution for what you have done," according to an opposition activist in Damascus, who is going by the name Lena to protect her identity."
Reuters - Damascus bomb shows "real momentum" against Assad: U.S.
"German Chancellor Angela Merkel said the bombing "shows us that it is high time to ratify the next U.N. resolution," and French Foreign Minister Laurent Fabius said "this degree of violence ... means that it is necessary and urgent to find a political transition that allows the Syrian people to have a government that expresses its aspirations."
New York Times - Blast Kills Core Syrian Security Officials
"By hitting the very military structure that has been directing the harsh repression by government forces, the Syrian opposition struck a serious blow not only to Mr. Assad's brain trust, but also to whatever psychological advantage his overwhelmingly superior military has provided in trying to preserve the loyalty of his forces and other top lieutenants."
Jerusalem Post - 7 dead in suicide bombing on Israeli bus in Burgas
"Seven Israelis were killed and many injured when a suicide bomber blew up an Israeli tourist bus at the airport of the Bulgarian city of Burgas on Wednesday, the 18th anniversary of the Iran-sponsored attack on the AMIA Jewish center in Buenos Aires, Argentina."
Associated Press - Liberal alliance wins Libyan elections
"Only one woman won a seat as an independent, according to the final results announced late Tuesday in the capital, Tripoli. Unofficial returns showed about 33 women winning seats in the parties section."
"Commerce Minister Chen Deming wrote in the China Daily newspaper that total trade between China and Africa hit a record high of $166 billion last year. Chen said direct Chinese investment in Africa reached $14.7 billion by the end of last year, a 60 percent increase from two years earlier."