Democratic Whip Steny Hoyer (Md.) launched a new online application to help combat the obstacles to voter registration by informing voters where to vote and how.  Citing the increased difficulty and confusion surrounding voter registration, he explains:
These voting law changes have created unnecessary obstacles for many American citizens. In order to help navigate the changes, we are releasing a new voter registration app. This tool will allow anyone to check the status of their registration, learn about any new requirements, and provide all the information needed to successfully register in their state or territory.
Joined by fellow Democrat Rep. Robert Brady, the lawmakers hope members of the House Administration Committee will use and share the app via social media. The app can be shared and embedded onto another website using the code provided on his website.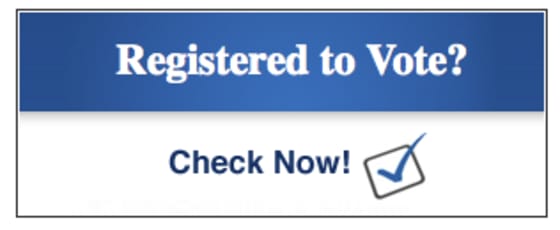 Hoyer told
The Hill
that this was part of a Democratic effort to counteract the restrictive voting laws put in place by Republican lawmakers, including voter identification laws, restrictions on voter registration drives, and removal of Election day and absentee voting.
"To combat this assault, Democrats have developed an app to give Americans critical voter eligibility information so voters are empowered and know their rights. Information is the most powerful weapon we have to fight against voter intimidation and deception. In the months to come, I will continue working with my Democratic colleagues to ensure that all Americans have the most up-to-date information on registration requirements and how and where to exercise their most fundamental right."