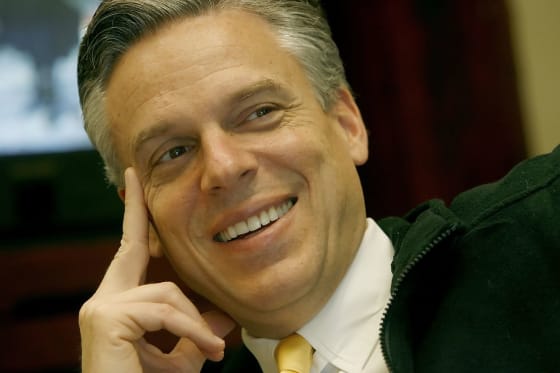 John Huntsman threw his two cents into the media cycle on Friday afternoon after announcing that he will not be attending the Republican National Convention in Tampa Bay this summer.
The former presidential candidate joins a growing list of Republicans who are skipping the Republican National Convention. Republican Connecticut Senate candidate and former World Wrestling Entertainment executive, Linda McMahon, is passing on the gathering.
Other candidates who have chosen to skip the convention include: Former VA Sen. George Allen, MT Rep. Denny Rehberg, and NV Sen. Dean Heller.
The former Utah Governor and Ambassador is the biggest name to opt out and the only one not actively on the campaign trail. In another anti-partisan statement Mr. Huntsman said:
"I will not be attending this year's convention, nor any Republican convention in the future, until the party focuses on a bigger, bolder, more confident future for the United States – a future based on problem solving, inclusiveness, and a willingness to address the trust deficit, which is every bit as corrosive as our fiscal and economic deficits."
I look forward to seeing if this will spur any other big names to pass on the convention in a movement toward supporting the American people above the national party.